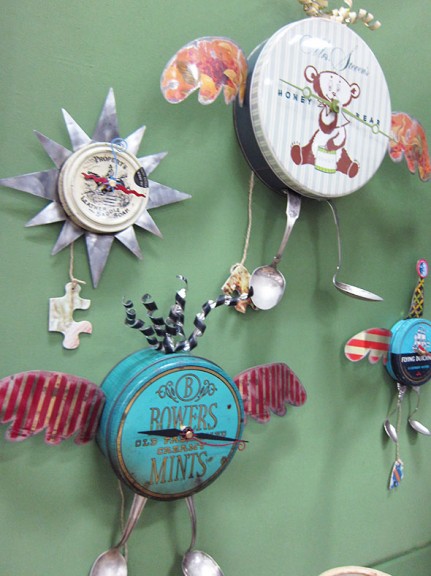 Spring forward this weekend
It's called Daylight Saving Time, but the practice of setting clocks ahead by an hour each spring doesn't really save daylight, it just moves it around a little, taking from the morning and adding to the evening.
Tonight is the time this year when the change occurs — or, rather, technically, early tomorrow morning, March 11, at 2 a.m., which becomes 3 a.m., is the official moment. People are generally advised to adjust their clocks before going to bed, and many see it as the night we collectively lose an hour of sleep. But that really depends on whether you have somewhere you have to be Sunday morning. The effect of the change, however, isn't usually limited to that first day, as the physical and psychological adjustments seem to take longer.
There is widespread debate whether Daylight Saving Time serves any legitimate purpose. Introduced in Europe during World War I with the goal of saving fuel used in artificial lighting, it was adopted in the U.S. in 1918, but rescinded a year later. It was reintroduced temporarily during the second world war, again with the goal of conserving fuel, but ended with the war's conclusion.
For the next 20 years, various municipalities and even states adopted their own daylight saving policies so that by the mid-1960s, the U.S. was a patchwork of differing times. According to Tufts University lecturer Michael Downing, writing for the online "The Conversation," "A 35-mile bus trip from Steubenville, Ohio, to Moundsville, West Virginia, passed through seven distinct local time zones."
With great support from the transportation industry, Congress in 1966 passed the Uniform Time Act, which set six months of standard time and six months of daylight savings time, with DST running from the last Sunday in April to the last Sunday in October. That period was expanded temporary in the mid-'70s during the energy crisis and then permanently in 2007. DST currently runs from the second Sunday in March to the first Sunday in November.
Embracing this year's time change locally as a harbinger of spring, Glen Helen Nature Preserve will host a Daylight Savings Day Hike, from 9 to 11 a.m. Sunday, March 11. Glen Helen Director Nick Boutis will lead the hike in which participants will set out from the Glen's Trailside Museum "to glimpse" the birds of early spring. Cost is $5, and reservations can be made online at http://www.eventbrite.com/d/oh–yellow-springs/glen-helen/.