Prisons hit hard by COVID-19
The high number of COVID-19 cases being reported in the state's prisons is of grave concern for Yellow Springs residents who volunteer in area facilities or have family members who are incarcerated.
"The situation is dire," villager Cathy Roma, a retired choral professor at Wilmington College who leads inmate choirs in three area correctional institutions — Marion, London and Dayton — as well as the World House Choir in Yellow Springs, said in a recent telephone interview.
As of Tuesday, April 28, nearly one-quarter the state's confirmed COVID-19 cases were among incarcerated people. All state prisons have been closed to visitors and volunteers since late February, but Roma has been in touch with a handful of choir members at Marion by email and telephone.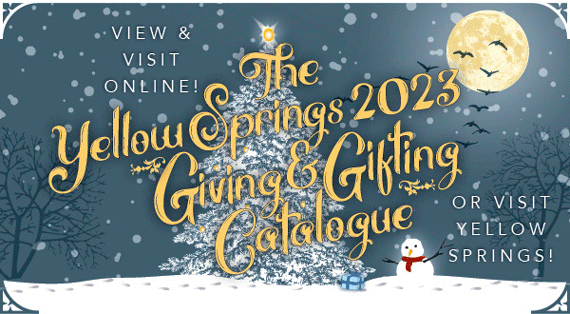 Marion has been especially hard hit.
The city of Marion, Ohio, which is home to two men's prisons — Marion Correctional and North Central Correctional Complex — was cited this week by the New York Times as having the most COVID-19 cases per capita in the country, with the majority linked to Marion Correctional. Marion County also is among the top 10 U.S. counties for cases per capita, as is Pickaway County, where another men's facility is located, according to data gathered by the New York Times last weekend.
"They're hurting," Roma reported of the men at Marion, where this past fall she and her choir presented "The Hamilton Project," which drew the laudatory attention of the popular Broadway musical's creator, Lin-Manuel Miranda.
Most recent reports by the state indicate that as many as 80% of Marion's population of more than 2,800 men have contracted the disease. Four men have died, as has a guard.
According to Roma, many in her choir have tested positive.
"It's very hard on them," she said. "They're fearful."
As of Monday, total inmate deaths in the state numbered 16, with 3,853 prisoners testing postitive. Staff deaths statewide have held at one, with 379 employees testing positive so far.
The close quarters and enclosed nature of the prisons can serve as tinder for the spread of contagious disease, prison rights observers note, calling on Ohio Gov. Mike DeWine last month to allow for early release of elderly and medically vulnerable prisoners along with those who have served a minimum sentence and are considered nonviolent.
The state prisons house about 48,000 inmates in 28 facilities. DeWine responded in early April with a list of just over 200 prisoners to be granted early release related to the coronavirus pandemic.
That's not nearly enough, prison rights advocates charge.
"These Ohioans in jail were not sentenced to death; many are near the end of their sentences and could simply go home to their families a little sooner, given the public health crisis," wrote Lynne Tremont, whose primary work focuses on immigrant rights, in a press release Friday, April 26, announcing a "car" rally over the weekend at the statehouse calling for the release of 20,000 more inmates in May.
"DeWine and [Department of Health Director Dr. Amy] Acton ignored doctors and experts warning that decarceration was needed, failing to institute measures at state-run facilities. … Their lack of leadership is leaving incarcerated people to die and their family members feeling helpless, Tramonte wrote. "These folks are Ohioans too."
Participating in the statehouse rally was villager Maggie Morrison, whose son, Sam, is finishing a 30-month sentence at North Central Correctional Complex, located just down the road from Marion Correctional.
Sam Morrison, a 2011 Yellow Springs High School graduate, was arrested in April 2018 after displaying what was later determined to be a BB gun outside the Greene County Sheriff's Office and then running away. He was found guilty of assaulting an officer trying to detain him.
His mother says that Sam has had mental health, including depression and addiction, issues, and was trying to "die by cop."
Admitted to prison in December 2018, after being in jail since his arrest, Sam is due to be released in October this year.
Maggie, who said her son is susceptible to respiratory illness, is praying for an earlier date. She and friends of the family have written letters of support to accompany a motion for emergency early release, filed March 26 in Xenia Municipal Court by Sam's attorney, villager Laura Curliss.
In a recent phone call, Curliss said she hasn't heard anything from the courts since the filing, adding that the judge — Steven Wolaver — does not need to hold a hearing to rule on the motion.
Neither the Xenia court administrator or Wolaver's bailiff returned calls from the News about Morrison's case.
Likening the threat of contagious disease spreading in the prisons to "nursing homes with bars," Curliss said she believes the state could release more prisoners without harm to society.
"The governor has the power to commute sentences; he hasn't used it," Curliss said.
She added that if Sam's motion were to be granted, he would wear an ankle monitor until October and live under the care of his mother.
Maggie said she talks to Sam by phone four times a day, paying the telephone cost of 30 cents a minute. She said he describes a tense environment growing more desperate as the pandemic continues. At the same time, he reports various acts of kindness — such as sharing food — among the inmates, who he said are being limited to two meals a day.
Most concerning for Maggie is the dorm arrangements, where up to a thousand men are housed in large rooms with bunk beds placed three feet apart from each other.
Nearly 2,480 men were incarcerated at the North Central Complex the week of March 17, according to the most recent population numbers available from the Ohio Department of Rehabilitation, or ODR.
ODR records related to the pandemic released Monday, April 26, do not include total population numbers, but do track testing data. The number of inmates in quarantine at North Central was listed at 2,368. Thirteen men were in isolation, and 10 had tested positive for COVID-19. No deaths have been reported there.
State records for Dayton Correctional, a women's prison where choir director Roma leads a combined choir of inside and outside women, lists one positive case there. Reports from inside, however, lead Roma to believe that more women may be ill. The prison has about 830 inmates who are housed two to a cell.
Roma and villager Katie Egart, who normally leads a meditation group at the prison, recently put together a large care package of hygiene supplies for women at DCI. Egart delivered them, but was unable to see or speak with anyone inside.
Like Sam Morrison, Yellow Springs native Max Schenck, 25, also is serving a prison sentence set to end this October.
Schenck, who was sentenced to four years on charges of assault and robbery, is at Madison Correctional, where the population numbers at about 2,200 people. Most recent ODR information shows one man in isolation there, pending test results, and no confirmed cases.
"I've been so worried," his grandmother, Uta Schenck, said this week.
She was happy to hear from her grandson, however, that if he tests clear of the virus, then he will likely be released some time next month. She said he also has reported that inmates were given masks to wear about two weeks ago.
The governor announced April 10 that all inmates at Marion Correctional, Pickaway Correctional and Franklin Medical Center, the ODR's hospital, would be tested, but the testing protocol at other facilities mostly depends on whether prisoners are showing symptoms or on their release status.
Inmates at Marion are asking that the general population show their support by rallying Saturday, May 2, at 3:30 p.m., at the facility on East Marion-Williamsport Road.