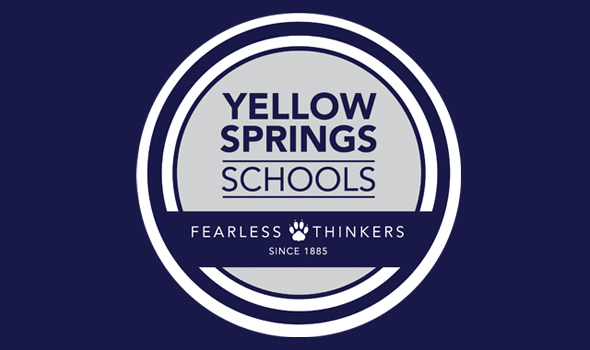 Yellow Springs school facilities— School board names architect firm
Yellow Springs school district leaders are pushing forward to develop a plan to address identified structural needs in the local public school buildings.
During the school board's most recent regular meeting, conducted online Thursday, Jan. 14, board members unanimously approved a contract with SHP Leading Design, designating the Cincinnati-based firm as the "pre-bond architect" that will work with the district in developing a new master plan for Yellow Springs school facilities.
The contract approval followed a special board meeting Monday, Dec. 28, held specifically to hear Superintendent Terri Holden's recommendation and name the firm whose work will include helping the district prepare a bond levy measure to take to local voters. The superintendent and board's goal is to have a facilities issue on the ballot in November. The treasurer has estimated the cost for repair or new construction of the district's buildings at a minimum of $30 million.
A pre-bond architect helps the district create a plan based on a district's "educational needs" and "community input," Holden said during the special meeting. The architect also works with the district to establish a timeline for its facilities project and consider funding possibilities.
"It's not so much, now, to design buildings," she added.
Board President Steve Conn concurred, stressing for anyone watching the online meeting that the development of a master plan "will not end in a building design. Should a bond pass, then we get into building design."
The master plan will, however, establish whether the district will continue with two campuses at their current locations or change the number of buildings and their placement, Holden affirmed. Drawings of potential campus layouts also accompany completion of a master plan.
SHP was one of two firms, which also included Dayton-based Ruetschle Architects, that gave final presentations to the district on Dec. 10, according to Holden. She said she was joined in the interviews by the building principals, her executive assistant Steffanie Stratton and representatives of the maintenance and business operations departments.
SHP, which also has offices in Bellevue, Ky., and Columbus, was the pre-bond architect for a master plan at Winton Woods, in suburban Cincinnati, when Holden was an administrator there. It is also the firm currently working with Yellow Springs on the track and field updates at the high school. Ruetschle was the pre-bond architect here in the district's previous attempt to pass a facilities-related bond levy in 2018. The failure of that effort did not seem to influence the board's vote, however, as members spoke highly of the firm and the work it has done for Yellow Springs.
"I feel like we worked well with Reutschle, and I feel like they offered us a lot," board Vice-President Aïda Merhemic said. "I feel an attachment to Reutschle because we have a relationship with them," she added.
In recommending SHP, Holden said she thought that the larger firm had more experience to meet the district's current needs. Her recommendation also didn't discount working with Reutschle again in other capacities in the future.
"Both firms are qualified," she said.
She told the board that in questioning the two firms, the interview group looked at five categories:
• The firm's history and overall qualifications
• Its experience working with the Ohio Facilities Construction Commission, or OFCC, and the particular program in which Yellow Springs hopes to participate
• Its proposed pre-bond process
• Its visioning and community-engagement experience
• Design aesthetics and innovation
• Its LEED qualification and experience
While Ruetschle knows the community and has a good working relationship with district leaders, SHP has more experience with OFCC processes, and has completed about 125 projects with the agency, according to Holden. Ruetschle listed 25 OFCC projects.
Both firms discussed ways they would engage the community. Reutschle spoke of a "reset" in working and "collaborating" with community members. SHP proposed a "community-driven process without a predetermined outcome." Student input is also important to SHP, according to Holden. Reutschle noted that the realities of COVID-19 would require new forms of engagement.
Holden said that both firms consider the educational value of their designs, and both have experience with LEED-certified projects, though SHP has completed more. LEED stands for Leadership in Energy and Environmental Design.
SHP was founded in Hamilton, Ohio, in 1901, before moving to Cincinnati. Some recent school projects include: Ridgemont Local K–12, Beavercreek K–8, Winton Woods K–6 and 7–12, Dayton Regional STEM School, Miami Trace High School, Southwestern City Schools and Harrison Hills PreK–12. Ridgemont in Mount Victory, Ohio, north of Columbus, is similar in size to Yellow Springs.
SHP also is the architectural firm that designed the Greenon school district's new K–12 campus, currently under construction in nearby Enon.
The company's LinkedIn profile cites $2 billion in facility construction over the past 10 years. Its website lists 10 partners and 65 employees.
Todd Thackery, a partner in the firm, will be the district's primary contact, according to Holden.
Thackery did not respond to a direct request for an interview, but Holden followed up with an email saying that speaking to her, rather than the architect, would be more appropriate.
The contract with SHP which was approved Jan. 14 sets compensation to be paid hourly and not to exceed a cumulative total of $67,500. In a followup phone interview, Holden said the hourly rate is $125.
The first steps in putting together a master plan is to gather thoughts and comments from the community, including school staff, teachers and students, Holden said. SHP will facilitate that effort, which Holden said has been titled "Yellow Springs Forward" and will feature several facets.
A website separate from the district website is in the works, she said, and a steering committee has already been assembled and met for the first time Jan. 6, she told the board. The committee consists of Holden, SHP representatives, district Treasurer Tammy Emrich, district Operations Manager and Athletic Director Jeff Eyrich and Merhemic representing the school board.
In addition, she has sent out invitations to recommended parents, teachers, students and community members to form two groups — an "Educational Visioning Team" and a "Community Advisory Team."
The Educational Visioning Team, or EVT, will consider the educational vision for the district and the structural facility needs to meet it.
Its work will be informed by a series of separate teacher and student focus groups, according to Holden. The superintendent also will be meeting with district staff to refine and extend the district's strategic plan that concluded last year. She said she will bring proposals for that extension to the board's regular meeting in February.
The goal for the Community Advisory Team is to take information from the EVT and that is gathered in community forums to create the new master facilities plan, she said. Three community forums are currently planned, but the dates and formats have yet to be determined.
Holden said she wants to bring a proposed plan to the board in April, a month earlier than previously suggested.
She noted that while the timeline to November is short, much work has already been accomplished, including:
• An Ohio Facilities Construction Commission assessment in 2017
• A Shell & Meyer structural engineering report in 2018
• A Fanning-Howey engineer firm assessment 2019
• A 10-month series of Facilities Task Force meetings concluding with a list of facilities priorities.
She said that a difference with the master planning process this time from the previous effort will be a centering of students and teachers.
"We must look at our facility needs through the lens of what our children and teachers need," she said. "We must listen to them and hear their vision for what Yellow Springs Schools can be. They are central to this conversation."
For their part, board members stressed that they did not have a plan already in mind.
Vice-president Merhemic said she remained troubled by the feeling in the community during the 2018 effort that district leaders had made decisions early in the process.
"We didn't have a plan last time, and we don't have a plan this time," she said.
Conn agreed, noting, however, that "there are a finite number of options."
"But the board is totally open to what the community thinks is the best of those options," he said.
In other recent school board business:
• The Jan. 14 meeting, being the first of the new year, began with the annual organizational business of choosing president and vice-president for the five-person board. Board members unanimously voted to keep Steve Conn as president for a third year, and Aida Merhemic as vice-president, also for a third year.
• Also Jan. 14, the superintendent introduced a new staff member, Jarrod Smith, who has been hired to fill the vacancy left by Mills Lawn intervention specialist Linda Kalter's retirement Dec. 31. Smith, who grew up in Fairborn, recently completed his student teaching at McKinney Middle School and Mills Lawn, and worked with Kalter before her departure.
"The kids have taken to him so fast," Mills Lawn Principal Michelle Person said. "We're happy to have him."
• Superintendent Holden reported that she had signed an agreement with the state to reopen the schools at least part-time by March 1 in exchange for getting early vaccinations for all district staff, including teachers. (See last week's News for a story on the vaccination plan.)
"I can not let an opportunity for a vaccine pass by," she told the board last week.
With the start of the second semester Tuesday, Jan. 19, the district is evaluating community and area COVID case numbers week to week in hopes of transitioning to part-time in-person instruction when conditions allow.
But Holden said that current conditions remained too risky for any kind of return within the next few weeks.
• Middle/high school Principal Jack Hatert reported to the board that the high school's postponed study trip to Rome and Athens has now been canceled by the travel agency. Originally approved by the board to take place during spring break last school year, the trip was put on hold with the outbreak of COVID-19. Hatert said that with the travel company announcing the cancellation, families will be able to get at least partial, if not full, refunds.
• Although the high school's annual holiday lunch for senior citizens had to be canceled because of the continuing pandemic, the school put together home delivery of a lunch prepared by the district's food provider, The Nutrition Group, and a gift card provided by the YS Community Foundation. Principal Hatert said a team of six school staff members made deliveries to 113 Yellow Springs seniors.
• The school also delivered cupcakes and a gift card to all the graduating seniors of the class of 2021, during the holidays. Hatert said staff recognize that the students' final year of school is missing many of the anticipated traditions.
The home deliveries were "just something to say, 'hey, we care about you, we're thinking about you,'" Hatert said.
• Also in December, the school board approved the purchase of a new bus from RUSH Truck Centers for $94,619. The money will come out of the permanent improvement fund.