COVID-19 update— New orders clarify, simplify
The Ohio Department of Health moved this week to clarify and simplify its orders related to preventing the spread of COVID-19.
On Monday, the health department rescinded all the state orders put in place since the beginning of the pandemic in March 2020, and replaced them with a single five-page document.
"The goal here today is to get back to basics, to make sure that we can, in fact, have a smooth path to the return to our lives," Ohio Department of Health Director Stephanie McCloud said at a press briefing.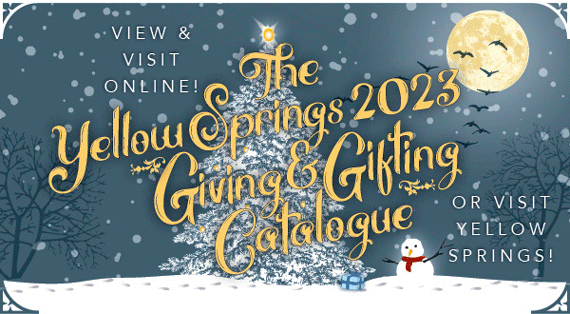 McCloud said the order starts with some basics, including, "wearing masks, social distancing, limiting large gatherings and practicing good handwashing and hygiene, and wherever possible, having your event outside."
The document lays out guidance for individuals, businesses and event organizers. Highlights include:
• The limit on mass gatherings has been lifted.
• The mask order remains, with masks required indoors in public or outdoors when six feet social distance is not possible.
• There are no longer capacity limits for outdoor events, including at baseball stadiums and concert venues.
• Indoor facilities with fixed seating for spectators are capped at 25% capacity.
• At restaurants, tables of up to 10 people must be placed six feet apart and those eating and drinking must stay seated.
McCloud explained that whether indoors or outdoors, groups of 10 or fewer people should stay at least six feet away from other groups of 10 or fewer.
"Picture a halo around you and that halo provides a buffer," she said.
The new order paves the way for school proms and graduations and summer festivals and parades, Ohio Gov. Mike DeWine said at the briefing.
"You can do about anything, it's how we do it that is the key," he said.
DeWine said the new orders come as the state experiences an increase in cases, especially in the northern section of the state, near the border of Michigan, where case increases are 3.5 times what they are in Ohio.
"This really is a crucial period of time. We need to continue to do the basics," DeWine said.
According to Ohio Health Department Medical Director Dr. Bruce Vanderhoff, the recent rise in the positivity rate above 4% and the growing spread of the more contagious and deadly variant, B.1.1.7, are causes for concern.
"We are still very much in the thick of things in Ohio with COVID-19," he said.
While new cases were flat throughout the month of March, the moving seven-day average has risen 20% over the last two weeks. Hospitalizations are up also, to 978 on March 31, from 851 a week prior.
On the positive side, all Ohio adults are now eligible for the vaccine, along with 16- and 17-year-olds, and 32% of the population has received at least one shot.
This week, mass vaccination clinics are opening in nearby Wilmington and at the Dayton Convention Center, where the one-shot Johnson & Johnson vaccine will be offered. And the state is starting to roll out vaccination campaigns targeting college students, DeWine said.
Asked by a reporter if the consolidated health order was intended to force the state legislature to overturn all of the health orders if they moved to do so, DeWine denied that was the case. Instead, it was based upon "all of the medical information we know today."
"This is not influenced by that," DeWine said.
Last month, the Republican-controlled legislature passed a law that allows them to reject or modify a state health order as soon as it is enacted and to end a state of emergency. DeWine vetoed the bill over concerns it would hamper his ability to keep Ohioans safe, including by restricting the authority of local health departments. But the legislature overrode Dewine's veto on March 24. It takes effect after 90 days.
DeWine has previously said that when the state drops to 50 new cases per 100,000 residents over two weeks, all state health orders related to COVID-19 would be lifted. That rate, however, is moving in the wrong direction. For the week ending April 1, it was 167.1 per 100,000, up from 146.9 the week prior, and 143.8 the week before that.
In other COVID-19 news—
• Greene County's new case incidence rate rose to 162.78 per 100,000, up from 129.5 last week and close to 100 the week prior. The county is now averaging 34 new cases per day, up from 13 per day mid-March. It remains "red" on the heat map.
• Clark County remained the county with the highest new case incidence rate in the state, for the third straight week. Its biweekly case rate per 100,000 is 317, up from 253.6 last week.
• No new cases were reported in the 45387 zipcode over the week.