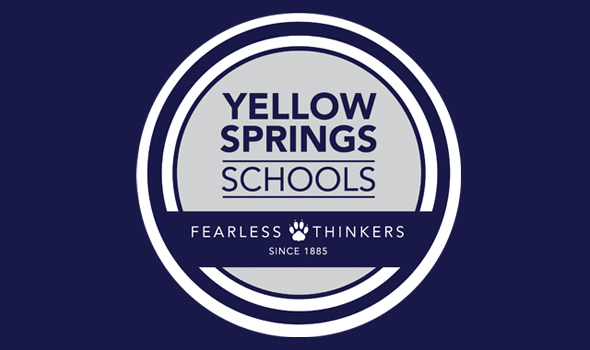 YS school board considers levies timing
Yellow Springs school district Treasurer Jay McGrath told school board members during their last regular meeting that now is the time to start thinking about what they want to do about the current permanent improvement levy that expires at the end of 2023.
"There are several options," he said.
According to McGrath, the five-year renewable levy currently brings in $150,367 each year. Those funds are earmarked for capital expenditures such as building repairs and major purchases, like the bus acquired last year. The district can seek renewal as early as the November 2022 election or as late as November 2023.

The district could also opt to let the levy expire and introduce a new levy in its place at a different millage rate.
The measure, introduced in 2008 and subsequently renewed in 2013 and 2018, was set at 1.2 mills. With the increase in property appraisals over the years, the effective tax rate is currently at 0.86 mill in order to keep revenue at approximately the same level, according to McGrath and the Greene County auditor's office.
For tax year 2021, collected in 2022, the levy costs district homeowners about $26.24 for each $100,000 of appraised property value, according to the auditor's office.
When the levy was last up for renewal it cost residential and agricultural property owners a little over $31 per $100,000 in appraised property value and brought in $138,000 a year at an effective millage of 1.0096. The increase in total revenue is due to new home and business growth in the district since 2018.
The Yellow Springs school district currently collects 64.45 mills in voter-approved local property taxes, 43 of which are in the form of continuing operating levies, the oldest dating back to 1963 and the most recent approved to 1982. A continuing levy does not expire. Bundled together (and including 4.3 in inside millage), these operating levies raise more than $3.5 million each year of the district's estimated $9.85 million operating costs.
The additional 16.95-mills in voter-approved levies, including the permanent improvement levy, have eventual end dates, but, like the permanent improvement levy, may be eligible for renewal.
A 2.1-mill $4.5 million bond levy approved in 2000 is due to be paid off at the end of 2027. It currently brings in $308.075 a year at an effective millage of 1.81. Bond levies allow districts to borrow a specified amount of money, to be paid back over a designated number of years, for construction purposes. The bond measure raised money for additions and renovations at both Mills Lawn and the high/middle school campuses.
The district also has two additional renewable levies that are set to expire in 2025:
• A 7.33-mill emergency operating levy, first adopted in 2010 and renewed in 2015 for an additional 10 years, raises $1,060,000 each year with a current effective millage of 6.23.
• A second emergency levy, originally adopted in 2012 at 6.32 mills, was renewed in 2017 for another eight years so its expiration would coincide with the first emergency levy in 2025, giving the district the opportunity to combine them in some manner in any renewal request. Currently adjusted to 5.39 effective mills, the levy raises about $915,000 each year.
Emergency levy revenues go toward operating expenses. McGrath said the operating levies are vital "to keep our doors open."
All told, district homeowners pay about $1,050 annually per $100,000 appraised property value in tax levies to the schools, in addition to the 1% income tax paid by all district residents, according to the latest figures of the county auditor's office.
During the board's February work session, McGrath noted that the district's relatively small residential population and limited business and industrial base means that a narrow number of people shoulder 90% of the tax burden for the schools, particularly compared to larger and more populated communities such as Beavercreek, which have more resources to handle large capital projects. The same millage number has a different effect in the two neighboring settings.
McGrath said he wanted the board members to be aware of the expiration dates of the renewable levies as they consider how they want to address the district's facilities needs.
Whether the board chooses to renovate, build new or combine the two approaches, there will be an additional cost to taxpayers, he said.
"Where and when do you tie in that ask?" he queried. "Hopefully, you're not going back again and again to the voters, even if it's for a different purpose."
Board member Luisa Bieri Rios likened the timeline elements to puzzle pieces, and said she will be depending on McGrath's expertise in putting the pieces together.
The board agreed to discuss the matter further in a work session Monday, April 25, beginning at 7 p.m., in the Graham Conference Room at Mills Lawn Elementary School.
The board's next regular business meeting is Thursday, April 14, also at 7 p.m. in the Graham Conference Room.
The newly formed facilities committee began its work earlier this month meeting for the first time on Thursday, April 7. The meeting, which was recorded and is available for viewing on the Channel 5 YouTube channel, will be covered in a future issue of the News.