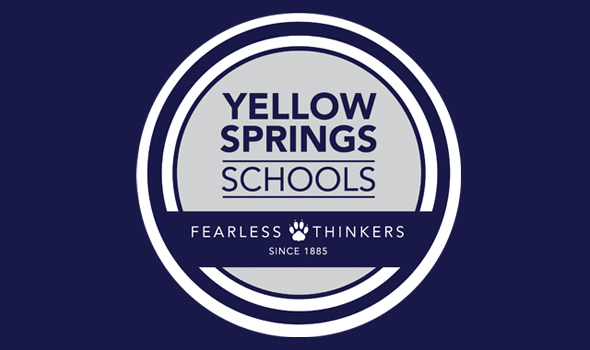 HB 126 could impact school tax revenue
A bill passed earlier this month by both the Ohio House and Senate is on track to impact the ways school districts are able to collect tax revenues — including in Yellow Springs.
House Bill 126, which was discussed at the YS Board of Education's April 14 regular meeting, amends the power of local school boards to challenge property tax valuations. The bill was sent to Gov. Mike DeWine on April 6 and will likely be approved.
Current law allows school boards to file complaints over tax valuation disputes on other properties in their municipalities. When a property is purchased, its owners often seek to have the value of the property set low in order to lower the amount of property tax they pay. School districts, which rely in part on property taxes for operational funding, will often challenge the property owners on a lowered tax valuation.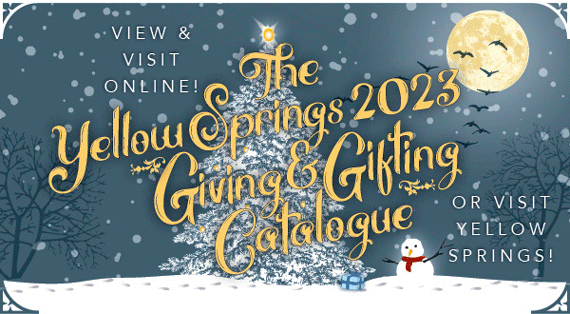 When a challenge is made to a valuation by a property owner, school boards currently must receive a notice of the complaint within 30 days of that deadline. School boards may then decide to issue a counter-complaint to either maintain or raise the auditor's value determination.
If HB 126 is signed into law, several parts of this process would change, but most significant to the YS Board of Education will be changes to notifications and restrictions on filing complaints and counter-complaints.
First, the county auditor will no longer be required to notify the school board of an original complaint or counter-complaint, meaning that the board may not know that an owner has successfully lowered the tax valuation of their property at all.
In addition, the school board will be limited in the types of properties for which it can issue complaints. The board will no longer be able to file an original complaint of valuation without first passing a resolution to do so at a public meeting, and property owners will have to be notified of the complaint seven days in advance of the meeting, making it more difficult for the board to challenge a valuation. The school board will also lose the right to appeal decisions made on the valuation by the county's Board of Revision.
The bill, if signed into law, will not significantly change the rights of or processes for property owners.
"When I read this, it really gives property owners a lot of leeway and school districts almost none at all," Superintendent Terri Holden said.
Treasurer Jacob McGrath pointed out that most school boards, including in Yellow Springs, only issue complaints for commercial properties.
"It spreads out the share of property taxes fairly [between residents and businesses], which is a big reason for us to challenge these," McGrath said.
Prior to its passage, opponents of HB 126 argued that limiting a school district's ability to collect additional revenue from commercial property taxes in particular would mean higher taxes for a municipality's residents: If a commercial property is not challenged on a low tax valuation and its tax burden for school levies is lowered, the burden will fall more heavily on the rest of the community.
Board of Education Vice President Dorothée Bouquet summed up what seemed to be the board's view of the bill: "This is just hostility, in general, to public school funding," she said.
Resolution against HB 616
The board approved a joint resolution opposing House Bill 616, which was introduced earlier this month. If passed, the bill — popularly known by opponents as the "Don't Say Gay" bill — would not allow public elementary school educators who teach kindergarten through third grade to include information about sexual orientation or gender identity in their instruction.
In addition, teachers of grades four and higher would have to limit their teaching on those subjects to what is "age-appropriate or developmentally appropriate for students in accordance with state standards."
The bill, introduced by Reps. Mike Loychik and Jean Schmidt, both Republicans, is Ohio's version of a similar bill signed into law by Florida Gov. Ron DeSantis last month. As in Florida's law, any educator or school district not adhering to the bill if it is passed will face steep penalties. In Ohio's case, teachers would be in danger of losing their licenses, and districts of losing state funding.
The bill also would not allow educators to receive training on topics concerning race, diversity and equity, which the bill describes as "inherently racist concepts."
In July, the YS Board of Education passed a resolution against House Bills 322 and 327 — both of which would also limit what teachers can say about racism. The school board's new resolution against HB 616 includes a reference to the July resolution.
"This bill criminalizes the teaching profession," Holden said after reading sections of the proposed bill aloud. "It ostracizes, it demeans. … If you are any ethnicity other than white, if you are trans, this is designed to punish you."
HB 616 is still in the early stages of the legislative process; it has yet to be assigned to a committee. The News will continue to follow the progress of the bill.
Sixth-grade composting project
A group of Mills Lawn sixth-graders gave a presentation on the subject of their project-based learning focus for this year: a collaboration with Agraria to begin composting the school's food waste.
Under the direction of sixth-grade teachers Julia Ansbaugh and Kineta Sanford and PBL teacher Sarah Amin, students learned about composting and created a plan to curb school waste. That plan includes creating dedicated compost bins, educating fellow students on which food items can be composted, monitoring to be sure that food waste is collected appropriately and working with Agraria staff and volunteers to turn the waste into compost.
Students hope to implement the plan by the end of the school year, train upcoming sixth-graders to carry on the program and bring the program to the middle and high schools when they move to seventh grade next year.
Superintendent Holden asked the presenting students: "What obstacles are in [your] way?"
The biggest obstacles, according to sixth-grader Elise Bongorno, are materials and money.
Student Lila Crockett added: "We selected trash cans in our plan so that we could hopefully use spare ones and not have to buy new ones."
"I would suggest that you submit a very short proposal to our treasurer," Holden said in reply.
Later in the meeting, McGrath encouraged teachers to come to the school board with funding proposals for other such class projects.
"If we are holding up a project because we don't [have the money to] purchase trash cans, please contact me — we have budgets in place," McGrath said.
Facilities Committee update
Board member Judith Hempfling presented an update on the recently selected Facilities Committee, which met on Thursday, April 7; a report on that meeting appears on page 5.
A sticking point in the board's discussion of the update was a recently submitted request for proposals, or RFP, for a facilities maintenance plan advisor. The RFP was posted on Tuesday,
April 12, following the committee's meeting, and includes a deadline for proposals of May 3.
Hiring a facilities plan advisor was suggested by Dayton architect Mike Ruetschle, who is advising the committee as it gathers information.
Board member Luisa Bieri Rios asked if the committee was the body that made the decision to move forward with the RFP.
"It's my understanding that we, as the board, make decisions on those financial components when they are larger than a certain amount," Bieri Rios said. "I'd like to understand the rationale for the timing of this decision when we would, as early as May, be reviewing to hire a maintenance plan advisor when we don't yet have a maintenance plan."
McGrath clarified that the RFP was discussed at a previous meeting of the school board and that any proposals considered for contract would be brought before the board for approval. He added that the RFP as posted is, in part, exploratory, so that the Facilities Committee can get an idea of what it will cost to hire a maintenance plan advisor.
New and departing staff
School board approved the resignations of teachers Megan Bennett, Chelsee Earley and Alexander MacPhail-Fausey, and of Candy Seela, an intervention specialist, at the end of the school year. It also approved the retirement of custodian Steve Wilson on March 31.
Present and introduced at the meeting were incoming YSHS English teacher Eli Ramsey and new Communications Director Corina Denny. Not present were Julie Gunn, new guidance counselor for the middle and high schools, and Travis Thompson, new outdoor maintenance assistant. The board approved the new hires.
In other schools business:
• PBL Exhibition Night will be held April 27 for Kindergarten through third grade and April 28 for fourth through sixth grades.
• Second graders will participate in state-required gifted screening on May 4; National Honors Society inductions will be held the same day.
• YSHS prom will be held May 14 at the Wirrig Pavilion.
• Mills Lawn Field Day will return on May 24, with sixth grade promotion to be held the same day.
• Greene County Career Center's student recognition ceremony will be held May 24, 6 p.m., at the Nutter Center.
• This year's high school awards ceremony will be moved to the evening so that families can attend.
• Graduation will be held Thursday, May 26, on Morgan Fields following a graduates parade. In the event of rain, the event will be moved indoors.
• All schools are planning to have summer school sessions this year for students identified as needing added support in literacy and math. The summer art sessions held last year are not being planned for this summer.
• The board approved the recognition of Juneteenth as a paid holiday for staff who work over the summer.
• The board approved a second reading of the 2022–23 school year calendar; the first day for students in fall of 2022 will be Thursday, Aug. 18.
The next meeting of the school board will be held Thursday, May 12, at 7 p.m.