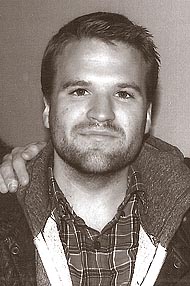 A memorial celebration for Martin Borchers, who died May 27, 2020, will take place Saturday, May 27, 3–5 p.m., at the Borchers family home, 441 E. Yellow Springs-Fairfield Road.
The COVID lockdown prevented the family from having a memorial celebration of Martin's life. Martin liked the idea of the Irish wake, where family and friends come together to share stories, memories and experiences about the deceased, and to have a bit of a party. The community is invited to celebrate Martin in such a way, with a casual, tented outdoor gathering.
Parking will be in an adjacent lot, and handicapped parking will be available in the home's driveway.