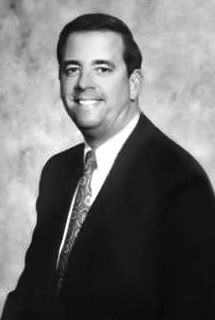 Michael Andrew Dannaker, 73 of Atlanta, Georgia, passed away June 20, 2023, after a brief illness.
Mike was born April 11, 1950, to Dutch and Alma Dannaker, of Yellow Springs, Ohio. He was the oldest of three children: Mike, Vickie and Mark.
Mike graduated from Yellow Springs High School in 1968. He attended Ohio University in Athens, Ohio, where he joined the Army ROTC program and graduated as a second lieutenant in the U.S. Army in 1972. Mike later earned a master's degree from the University of Southern California in systems management.
Mike began his military career in the infantry, then became a helicopter pilot. He later transitioned to piloting fixed-wing airplanes. Mike flew top generals, including Colin Powell, around the country. He spent 15 years as an aviation officer instructor. He served 20 distinguished years of military service in the U.S. Army, and retired in 1992 with the rank of major. During his career, Mike earned numerous medals and commendations, including: Meritorious Medal (twice), Army Commendation Medal (five times), National Defense Service Medal, Humanitarian Service Medal, Armed Forces Expeditionary Service Medal, Army Service Ribbon, Overseas Service Ribbon Senior, Expert Infantryman's Badge and Army Aviator Badge.
Mike loved his country, but above all, he loved God and his family. Mike was a wonderful son, brother and brother-in-law. He treated his nieces as if they were his own, and he was the very best great-uncle to their children. He was also a great friend and mentor.
Mike was a man of faith and was a member of Christ The King Catholic Church in Atlanta.
Mike is survived by his father, Francis "Dutch" Dannaker; sister, Vickie Connell (Robert); brother, Mark Dannaker (Daphne); nieces, Kerri Callan (Jason) and Amy Tanner (Tony); great-nieces and great-nephews, Dallas Tanner, Dawson Tanner, Kayleigh Callan and Averi Callan. He was preceded in death by his mother, Alma Dannaker.
The family received friends Friday June 23, 2023, from 5:30–6:30 p.m., at Bill Head Funeral Home Lilburn/Tucker Chapel.
The funeral was held at 11 a.m. Saturday, June 24, 2023, at St. Marguerite d'Youville Catholic Church in Lawrenceville, Georgia. Burial followed at Floral Hills Memory Gardens, Tucker, Georgia.