Nannie Mae (Trimble) Harshaw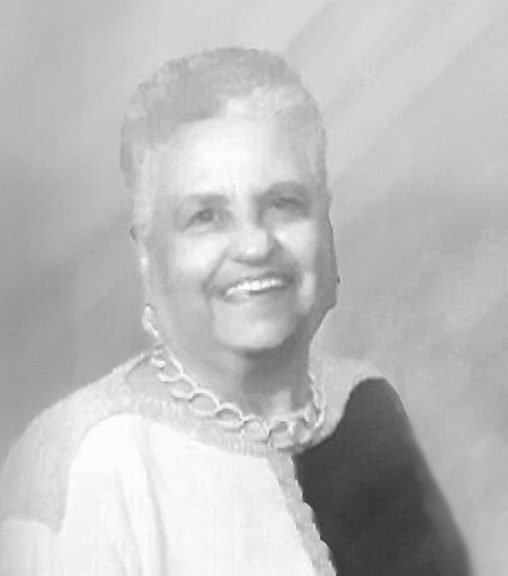 March 14, 1932–Aug. 26, 2023
Nannie Mae (Trimble) Harshaw passed away at Hospice of Dayton on Saturday, Aug. 26, 2023, at 11:45 p.m. She was born in Hillsboro, Ohio, on March 14, 1932, to the late Roy Trimble and Bernadine (Trimble) Woodley. She moved to Springfield, Ohio, when she was 11 years old and graduated from Springfield South High School in 1949.
Nan was preceded in death by her parents; her husband, Leonard Harshaw; her daughter, Stephanie L. Harshaw-Butler; and her siblings and their spouses, Sherwin Trimble, Barbara Neal, Wayne (Grace) Trimble, Darrell (Jereline) Trimble and Raymond (Phylissann) Trimble.
She is survived by her son, Steven L. (Yvonne) Harshaw, and stepson, Edward (Liberty) Harshaw; son-in-law, Kaner Butler Jr.; grandchildren, Nolan (Thomas) Harshaw, Aaron Harshaw, Edward Harshaw Jr., Lana Harshaw, Christina Harshaw, Kennedy Harshaw, Sierra Butler and Kaner Butler IV; great-grandson, Dominic Harshaw; and special nieces, nephews, cousins and friends.
Nan was employed by Central State University, Wright-Patterson Air Force Base, and Yellow Springs Instrument Company, or YSI. At YSI she was promoted to vice president of human resources and retired from that position in 1995. YSI created an annual award in Nan Harshaw's name. The YSI Nan Harshaw Employee Owner of the Year Award was presented each year to an employee who possessed and consistently applied the qualities of ownership, continuous improvement, community building, social responsibility, economic impact, know-how and added value.
Nan was an active member of her church, community and beyond, serving in a number of capacities. As a devoted member of Central Chapel AME Church in Yellow Springs, Ohio, she served on the Central Chapel Steward Board and Central Chapel Church Council. She was president of the Central Chapel AME Lay Organization, and was also vice president of the Friends for Payne Seminary's Volunteer Support Organization. She was a loyal member of the Gamma Phi Delta Sorority — Alpha Nu Chapter; served as chairman of the annual Yellow Springs, Martin Luther King Day Planning Committee; and belonged to several social groups, including Lunch Bunch, Couples Club, Travel Club and Retirement Set. Nan was awarded the Annual Yellow Springs Peacemaker Award in 2020 for her many years of valuable community service.
Nan had a number of hobbies. She was an avid reader, enjoyed solving crossword puzzles, loved games of all kinds and collected anything related to butterflies. She had an adventurous spirit and traveled extensively, not only traveling within the U.S., but also visiting 14 countries on six continents. Even in her 80s, she ziplined across 11 stations in Costa Rica.
"Nana" had a warm and kind heart, which made everyone she knew feel special and loved.
Service for Nannie M. Harshaw will be held on Wednesday, Sept. 6, 2023, at Central Chapel A.M.E. Church, 411 S. High St., Yellow Springs, Ohio. Visitation will be from 10 a.m. until the time of service, which will be at 11 a.m., with Pastor Duckett officiating and the Rev. Dr. John E. Freeman as eulogist. Interment will follow at Ferncliff Cemetery, Springfield, Ohio. Arrangements were entrusted to the former Porter-Qualls Freeman Funeral Home, now Marlan Gary Chapel of Peace Springfield.