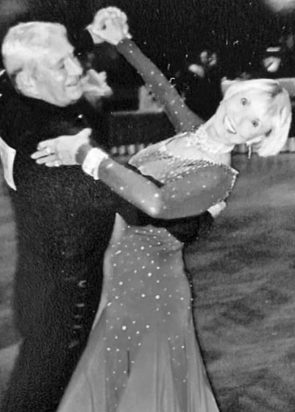 Carolyn "Lynn" Thompson, age 90, joined her loved ones in eternal peace on Sunday, Nov. 5, 2023. She was born Jan. 23, 1933, the daughter of John W. and Mary E. (Ninde) Howell.
Lynn grew up on her family's farm in Clark County and graduated from George School in Newtown, Pennsylvania. After high school, Lynn went to Bucknell University, where she joined the Delta Delta Delta Sorority and married her college sweetheart. While raising her family, she was actively involved in many areas of volunteering, which eventually led to a career in volunteer management.
Lynn loved ballroom dancing, gardening, reading, current events, watching all sports and being active in a 12-step program where she helped many people. She also loved spending time with her loved ones and the best kitty in the whole world, Fred Astaire Thompson.
Lynn was preceded in death by her parents, John and Mary Howell; son, Richard Carl Cording; daughter Margaret Patricia Cording; and her grandson, Christopher Phillips.
She is survived by her daughter Susan Elizabeth Kaiser; granddaughter, Melissa M. Rice; brother, John W. Howell; special nieces Lynise Rollins and Julie Richardson; great-niece, Jessica Crawford, great-nephews, William Brewer and John Brewer; and great-great-nieces, nephews and many cousins. Lynn also leaves behind her love, life partner Ron Kurth.
Family and friends are invited to gather on Monday, Nov. 20, 2023, during a time of viewing, from 11 a.m.–noon, with a celebration of Lynn's life beginning at noon at the Littleton & Rue Funeral Home. A reception will follow the service, and burial will take place in Ferncliff Cemetery.