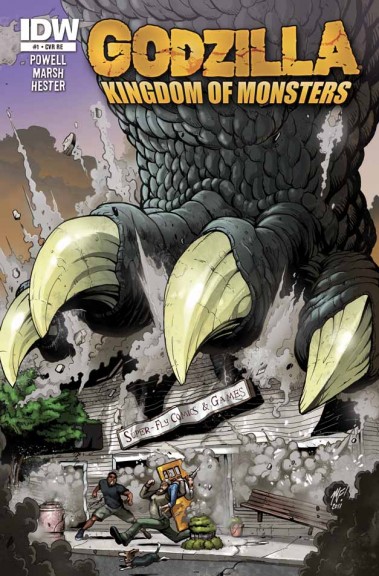 Godzilla comes to the village
Celluloid's most famous monster is bringing destruction to the village. At least, in fiction.
Yellow Springs' own Super-Fly Comics and Games is one of 100 comic stores in the U.S. to be featured on a retailer-exclusive cover of comic publisher IDW's Godzilla: Kingdom of Monsters #1. Each participating shop offers a unique cover, with the artwork featuring that shop being destroyed by Godzilla's foot.
"This is an incredible, unique opportunity for our shop, our customers and the town itself," said Super-Fly's manager, Jared Whittaker.
For more information, contact Super-Fly Comics and Games at 767-1445 or superflycomics@gmail.com.