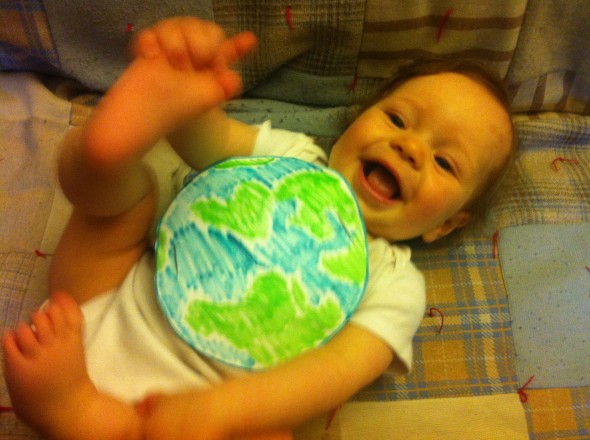 This Friday, April 22, will mark the 41st observance of Earth Day. Intended as a day for recognizing and extolling the value of the environment, Earth Day 2011 will be celebrated in Yellow Springs with several events this week.
To kick off this year's celebrations, the Glen Helen Raptor Center will be releasing a rehabilitated red-tailed hawk into the wild this afternoon, beginning at 2 p.m. The release is part of a program featuring hawks, owls and falcons of Ohio. Those interested are invited to come and meet the birds, take photographs and take a look "behind the scenes." For more information on this event, call 767-7648.
On Saturday, April 23, Glen Helen will host its first 5K Earth Day Run/Walk. Registration for the event begins at 7 a.m. at the Glen Helen Outdoor Education Center, followed by a kids' "fun run" at 8:30 a.m. All kids who finish the run will be awarded with a native sapling, and are invited to participate in Earth Day programs led by Glen Helen naturalists and community partners. The 5K begins at 9 a.m.
The race fee is $20 if submitted before the day of the race, and $25 on race day. The kids fun run is free. All proceeds from the race benefit support of the preserve, as well as the many programs Glen Helen offers year-round. Registration may be completed online at http://www.glenhelen.org. For more information, e-mail bbryan@glenhelen.org.
In the afternoon, an Earth Day Green Fair will be held in the Glen Helen Building, noon­-5 p.m. In addition to more than 20 booths, the fair will feature local baked goods, a kids toy exchange, face painting, bike clinic, a raffle and more.
The day will wrap up with an Earth Day wood kiln firing at John Bryan Community Pottery, beginning at 7:30 p.m. John Bryan Community Pottery recently completed its 40-cubic-foot Manibigama, or "beautiful teaching" kiln, and invites the community to celebrate Earth Day with a dedication ceremony for the new kiln.