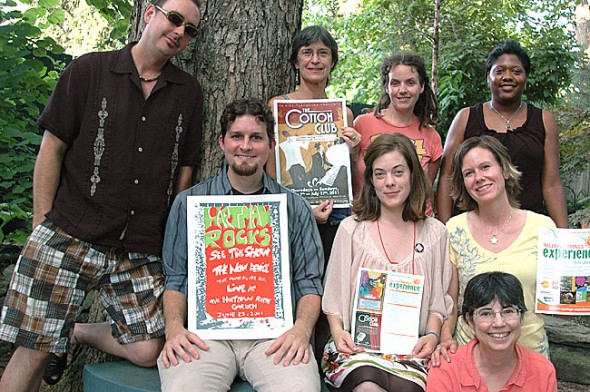 Yellow Springs shines for YS Experience
Live music, original art, bird-watching, improvisational dance, a wildflower walk, original children's theater — these are just some of what you'll find next weekend in the village during the Yellow Springs Experience.
Villagers and out-of-towners alike are invited to enjoy the best of Yellow Springs at the Experience, an event-packed weekend in the village. The Experience begins next Friday, July 15, and continues through Sunday, July 17.
The event is a collaboration between the Yellow Springs Arts Council, destinationyellowsprings.com, YS Kids Playhouse and Cirque Carnaval.
In its second year, the Experience has changed a little. Rather than holding events over an entire week, this year's event will pack a lot into a little more than two days. Also, more events will be free and focused on locals.
But organizers also encourage those who live in the area to come to the village, and stay for a day or two to take part in the festivities.
"In this day and age, gas is expensive and it's difficult to make ends meet," said Nancy Mellon of the Yellow Springs Arts Council. "People can come here and have a great staycation."
Launching the Yellow Springs Experience on Friday, July 15, will be the Cirque Carnival, an evening that organizers hope to fill with the magic and fun of a circus, including jugglers, aerial artists, two stages with live music (The Undercovered and Sports Fishing USA), poetry, belly dancers and a children's parade, among other features.
"We're starting the Experience off with the greatest party ever," Mellon said.
The carnival, organized by Mindy Harney of the Dayton Street Alliance, begins at 6 p.m. outside at Dayton and Corry Streets, and continues until 10.
While many of the week-end's events, including the Cirque Carnival, are free, others require registration and payment. Some of those include classes in making rings, Japanese paper lanterns, and learning to belly dance. To get information and sign up, go to http://www.yellow-springs-experience.org.