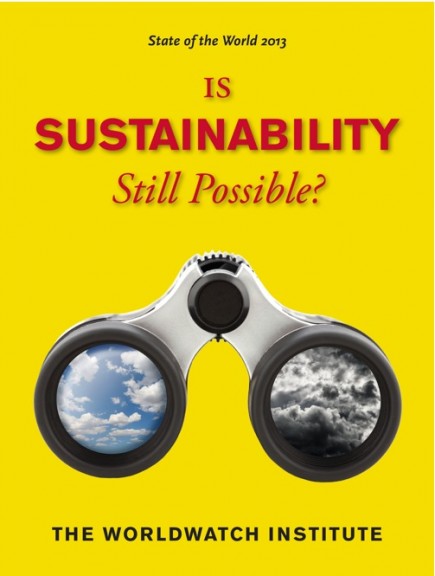 Villager Pat Murphy speaks today in Washington, D.C.
Today, the Worldwatch Institute will hold a book launch and symposium event, presenting the latest edition of its annual publication, State of the World 2013: Is Sustainability Still Possible?, in Washington, D.C. Villagers and representatives of the Arthur Morgan Institute for Community Solutions Pat Murphy and Faith Morgan are contributing authors for the book, and Murphy will speak at the launch and symposium.
The symposium will feature a keynote address by science fiction novelist and chapter author Kim Stanley Robinson. Some of the book's key contributors, including Murphy, will share their expertise and ideas on the three main themes of the book: discussing how the term "sustainability" should be measured, how it can be attained and how community members can prepare if they fall short of sustainability.
All are invited to watch a live webcast of the event, beginning at 1:30 p.m. The webcast may be viewed here.