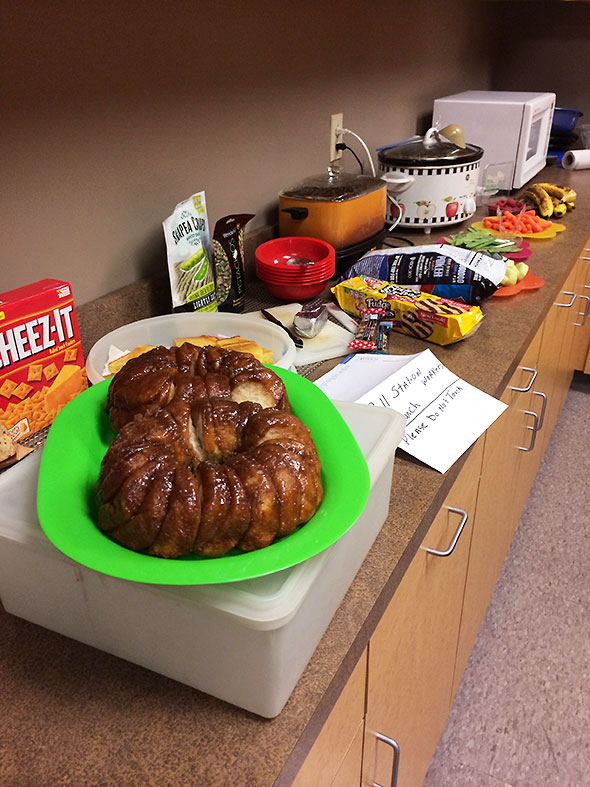 On Tuesday I got my second chance to serve as a poll worker for the Greene County Board of Elections. The day started early—an hour before the polls open at 0630—and ran until an hour after until the polls close at 7:30pm. My job was to set each Miami Township voter up with their proper ballet. I would either give them a paper ballot or code up a card to insert into electronic voting machines. On one occasion, I got to test my engineering skill helping the roving fixit guy debug a temperamental voting machine—an inner gear gone out of whack—but mostly the day indulged my social self. Sitting across from my own voting precinct, I had the pleasure of seeing friends and neighbors as they streamed in throughout the day and of connecting folks to their appropriate voting precinct. It's not an eventful day—Thank goodness, right?—but one filled with warm encounters and general camaraderie. Energized by important levies and a crowded field of candidates, the voters kept us steady at work, and we spent a satisfying day manning the polls.
We were well provisioned in good food and blood-stirring caffeine which also helped. One of the precinct judges arranged for two coffee carafes delivered by the Spirited Goat, and I stocked our refrigerator with ginger beer from Tom's Market. We had sticky cinnamon rolls for breakfast. beef stew and chicken noodle soup for lunch, and chips, pistachios, and hummus-dipped vegetables for snacks.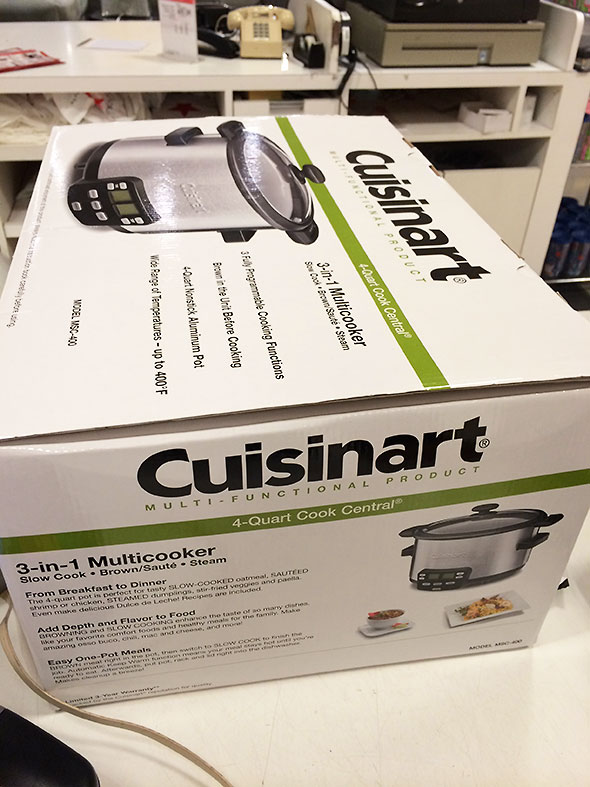 I took special notice of the stew and soup both kept warm in a crockpot. A couple of days before a friend asked if we could bring a dish for the annual election night Soup and Souls held in the Mills Lawn School gymnasium. We caveated our support on acquiring a crockpot for ourselves. I had a brought a crock pot into our marriage from my college days, but it was too small. After a little research on chow.com and Cook's Illustrated, I invested in a 4-quart crock pot by Cuisinart recommended for its quality results in three modes: browning/sautéing, steaming, and, of course, its long slow simmer. Thus supplied, we renewed our promise to bring soup to election night.
First graders were tasked to bring desserts to the gathering, and my daughter insisted that she have something sweet to represent her class. So, Monday night, Jeremy and the kids baked a batch of brownies and set out a plate to take with them. My daughter's insistence turned out to be fortunate as they did not go open handed. Jeremy did make a split pea soup but, misreading the cooker's directions, started it too late. When I returned to the house at 8:30pm, the cooker greeted me with a beep completing its ministrations in time for Jeremy and I to share a bowl before we went to sleep.
Enjoying his creation which I would have missed otherwise, I teased him for using the slow cooker. Admitting his mistake, he gave the cooker high marks as it allowed him to sauté the onions and garlic in the same dish and kept the flavors jealously close. At the end of the week, we did share our soup—its flavors even deeper than on Tuesday night—in a chicken dinner with friends. We look forward to many meals—soups, chili, even steamed dumplings—and many election nights with its curried favors.