Last night at the Spirited Goat, we played out as a band. With Michael Kremer on bass, Jeremy on guitar, and me on diva, we played a set of songs, covers and originals, written and arranged over a span of three decades. The story of our band is the story of Jeremy and I. Like most late romances, the intimate details are complicated, almost unrelatable, and played out like an improvised chess game involving more than one checker board and more than two masters.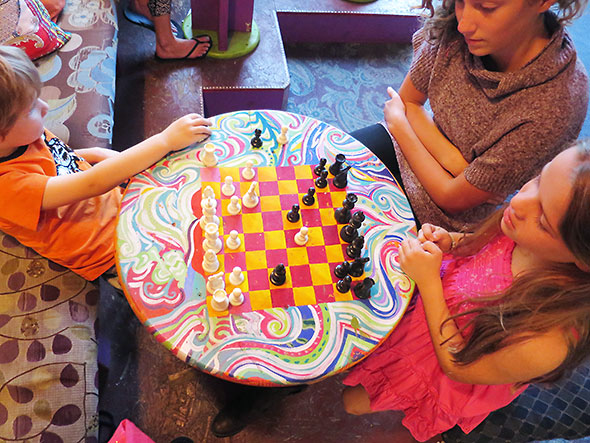 I met my husband at graduate school back in 1996 near the midpoint of my first five years in Yellow Springs. Among the sea of men in blue Air Force uniforms attending the Air Force Institute of Technology, Jeremy didn't catch my eye right away. I caught his. At first, we simply passed each other in the hallways. He wondered when we'd have a chance to speak while I wore curious blinders, devices that helped me concentrate on studies and ignore the social drama around me.
Things changed when a friend graduated and gave up her desk in the Dungeon. The Dungeon was a farm of cubicles in the basement of the graduate school's original building. Laura offered me her space, a 4′ by 6′ office with 5′ high partitions, a desk, a computer, and—importantly—an equation-filled white board. As a parting gift, she left the drawing of a fairy blessing the cubicle's inhabitant with a mathematical "Aha!"
Jeremy already was in residence in the Dungeon. His desk was positioned opposite the entrance and adjacent to the wall against which I sat. Tucked away and secluded from most of the room's traffic, he kept a bed roll underneath his desk so he could crash there on late nights and avoid driving home past the witching hour. Now, we met face to face, mostly at the entrance to the labyrinth of desks. Poised at this threshold between entering and exiting, we'd discuss our plans for the evening and the need to blow off steam. Here I learned Jeremy's name, that he was a movie buff and cat lover, and—most interestingly—that he was the guitarist in a punk band.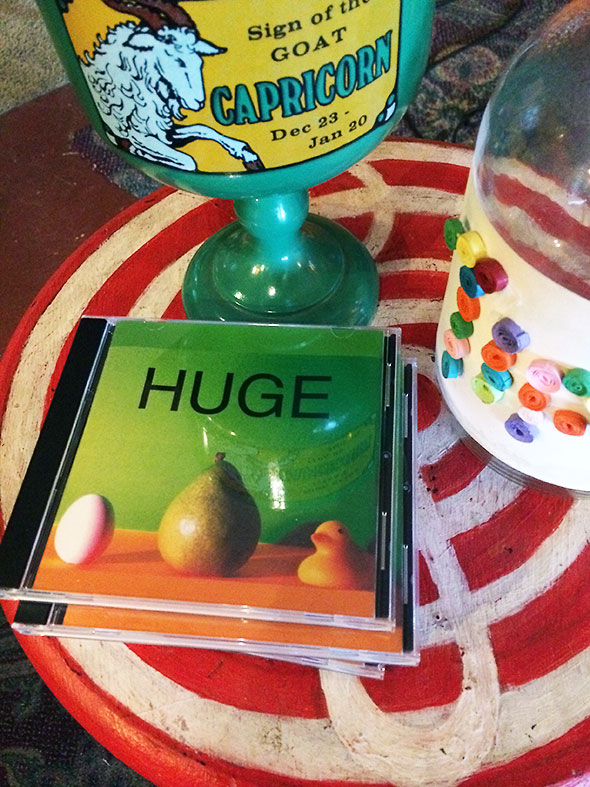 If you want to start a band, I advise you to visit the physics department of a local college. I took first note of the surprising number of physics students and instructors who are accomplished musicians while studying electrical engineering at the Rochester Institute of Technology. The physics guys seemed laid back compared to my competing peers in engineering, and I was happy to be welcomed into the physics fold in the AFIT Dungeon. Jeremy's punk band was called Rude Suggestion and populated by Jeremy, a physics student Pete who played drums and another student Rob who traded off playing base and guitar with Jeremy.
I remember attending one of their rehearsals in the basement of Pete's house sometime after sharing my own interest in music. I had written several songs by the time I met Jeremy, and I had introduced him to my favorite creation wich. I didn't drive until I was 22 and then, when I did, the car that I drove was somewhat spotty in terms of reliability. I walked. A lot. And, as I walked the urban landscape of Rochester NY and Los Angeles CA, I sang to myself. Singing soothed me and broke the monotony of pounding feet on pavement. I started the song wich in Los Angeles while waiting out the riots that erupted after officers caught on film beating Rodney Scott King were unfathomably acquitted of the crime. I wrote the lyrics from the perspective of a person who is trying to relate to a wiccan but whose mispreconceptions cloud their way. The verse of the song plays on Glinda's off-putting question to Dorothy in Oz—"Are you a good witch or a bad witch?"—whose false dichotomy was also mined in the musical Wicked. I started writing the song in 1992 but its first line evaded me. Finally, one day in October, I drove to school thinking about the labels that might be assigned to wiccans—appropriately or inappropriately—and four words fell into line as if solders to attention: "Fortune teller, sorceress, siren."
I was so pleased with wich that I made a beeline to Jeremy's desk. I chose him in that instant and he was there. Blinking in astonishment at my sudden appearance and request to sing him, he thought "This is strange but ok." and went with the moment. When I finished singing, he agreed the song was good. We made a pact that I would make a tape recording of it and he'd arrange it on guitar. I gave him the tape and he attempted the arrangement, but there things stayed for a spell as work overwhelmed the two of us.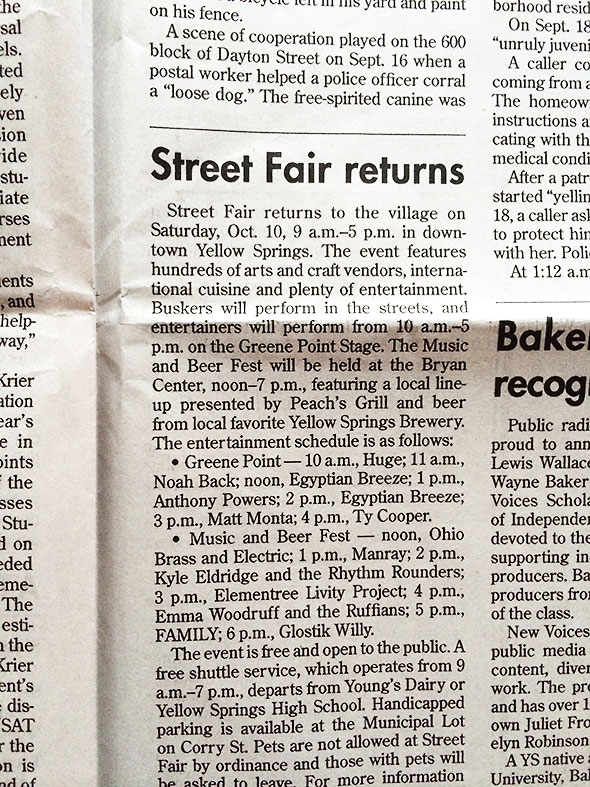 It was late winter when the spell broke. Pete got orders to move to Albuquerque NM and, without a drummer, Rob and Jeremy considered their options. Rob suggested that they work on original music and Jeremy brought up wich. He asked Rob "You know Amy, right?" and played my recording. This interchange won me an invite to their next rehearsal and, at its end, we had a start on wich and two other songs: the bluesy Supply and Demand and rocking Lilith's Revenge. Then, the fun part happened. "Well, to form new band," Rob said, "we have to name it?" Here I confided my entry. Playing on my last name which means both Great and Large, I told the men that I always wanted to be in a band called Huge. When the men picked themselves off the floor from laughing, we had officially formed the band.
This summer, Jeremy was inspired to pull our material together again. He was asked to accompany the a cappella group Vocal Vortex on the Wailyin' Jennys' One Voice and, after a couple of outings, had caught music fever once again. He restrung his guitar and handed our cd to the organizers of the Yellow Springs Street Fair. We got picked up and are listed among the acts playing this October at Greene Point—the slice of lawn between Mills Lawn School and the Mills Park Hotel.
It's going to be interesting to be playing in the shadow of the new hotel. Its porch is decorated in over four hundred spindles now. I can imagine future street fairs where patrons will be leaning against those posts down at the bustle below.
The bustle intrigues me as well. I wonder what it will be like on stage in the early morning of street fair. It's a whole separate experience singing a cappella and singing at a microphone. Last night reminded me of all the complications amplification introduces. Separating source from sound disrupts the feedback we often rely on. Where is the microphone's sweet spot? How far away should I hold it to produce consistent amplification and undistorted sound? How do I remain relaxed and natural? How do I play the performer one hand on the mic, the other drawing my story in stroking lines rather than fluttering imitations of influences, Steve Nicks, Freddie Mercury, and Elvis. It's hard work on the mic but it's work worth doing.