Last week, the Yellow Springs Methodist Church gave their organist Faith Skidmore a well-deserved break and pitched their proverbial tent out at John Bryan State Park for the weekly service.
At 10am Pastor Rick Jones and his daughter Claire arrived at the Lower Shelter House—the park's long stone open-air structure flanked by two fireplaces—and wondering out loud if anyone would join them. They need not worry. Pastor Jones did a good job of reminding people of the change of venue in the lead up to this special service. The weather certainly was no deterrent. In fact, it could not have been more spectacular.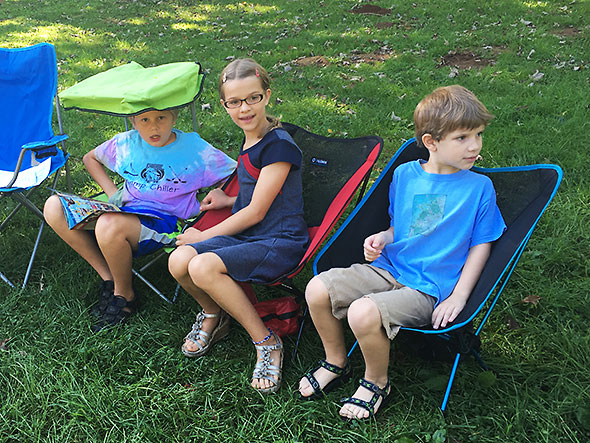 The day broke with a clear blue sky. As church members arrived in comfortable sunny morning, they set up lawn chairs in the patchwork of shade before the gabled entrance of the shelter house. Mark Crawford and my husband Jeremy brought their guitars and traded leading the congregation in traditional hymns and spirituals as the service got underway.
Pastor Jones gathered us in prayer glorying in the week's weddings and asking for healing for family, friends, and neighbors in need. He turned over the morning's teachings to Dave Miller who delivered the children's message and to Lance Dover who gave testimony in his walk of faith. Under the majestic bright blue cathedral ceiling of sky, the two men shared their God sightings. Miller handed the children plush toys in the shape of woodland creatures then told them the story of how recently his family spotted a great white owl wild in the woods. The daytime sighting of the normally nocturnal animal is rare and Miller held it as blessing and one he especially felt having sharing it with his equally-amazed children.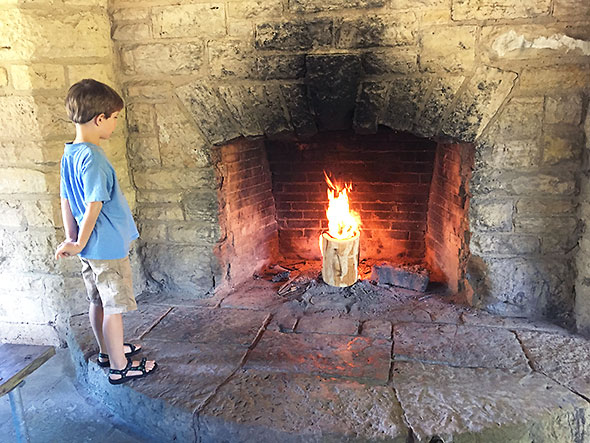 Dover told the story of his own God sighting like the time he was walking in the woods and suddenly entreated to stop and wait. This inner voice he first ignored and then heeded when it repeated "no, wait". He was just thinking "Well, ok?" when an eight point buck emerged from the woods to face him. The majestic buck took Dover's breath away and, after considering each other, they respectfully parted ways. He took the moment as a gift…the same gift that the church membership received on that bright blue day with the grass under our feet, our brothers and sisters at our shoulders, and the spirit of the world on the wind.