Valentine's Day is on Tuesday, and the children are near ready for it. Our daughter has taken the initiative this year assembling tokens of affection for her classmates. She ran reconnaissance runs earlier this week determining appropriate treats for each friend. She's picked out the valentines, filled out more than half the cards, and tucked in sticks of spearmint gum for some. She's made a great start, and her brother is right behind following her lead.
With Jeremy helping the children in their project, I headed downtown my mind free to imagine a Valentine Day surprise for the family. Saturday much like Friday was a warm sunny day—our first dose of Spring—and people were out enjoying the weekend. Current Cuisine had seen much love from the waves of tourists and townies hitting downtown. Current was well stocked for the torrent with heart cookies embleshed with sweet somethings and baby cakes wrapped in butter cream.
I perused Pangea's collection of crazy socks—finding a wild pair for each child—then dipped into Dark Star to check the stack of new books. There my eyes locked on Hidden Figures, a biographical best seller detailing the distinguished contributions of African American women to the space race. The movie adaptation of the book had just opened Friday at the Little Art. Together with the children, Jeremy and I joined the full capacity crowd at the theater and learned about NASA's "colored computers"…resilient women who met the pressures of the space race, segregation, differential equations, and even direct competition from an IBM mainframe. They met these pressures with breakout innovation, strategic readiness, and grace.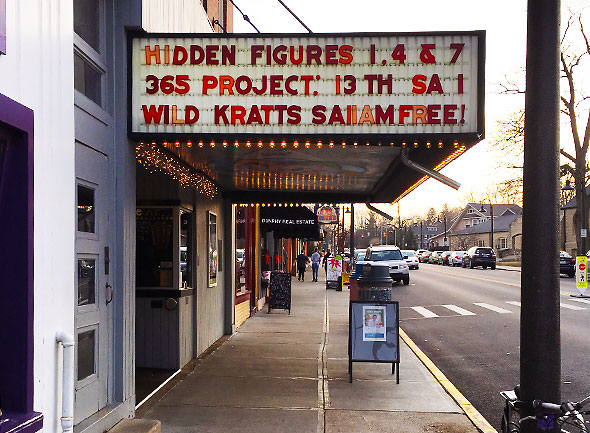 I snagged the book and immediately began reading. The first page of Chapter One tells us NASA's toughest challenge. They desperately needed people…particularly skilled workers in analysis and computation. Thus began the desegregation of the sea of starched white shirts and narrow ties at Langley Airfield as women left teaching positions to answered NASA's call and join the US space race against a Soviet Union in ascendance.
I'm only partway into the book but here…I can tell…is a valentine for me. It's a retelling of the time that I grew up in. I was propelled by the same forces, the same mysteries that teased the women of West Langley into a life long love of math and science. They braved fearsome dragons—called Analytical Geometry, Aerospace Engineering, and FORTRAN programming—terrible creatures that guarded untold treasure. These women knew the potential reward was worth the sure struggle…and we now know how their talent and tenacity, their ability to channel untapped capacity, won the day.