I was in bed with a bad cold this week while, on Facebook, my feed went ablaze with activism. Friends headed to the area airports not to catch flights but to join protests against the Muslim-targeted travel ban imposed by the new administration.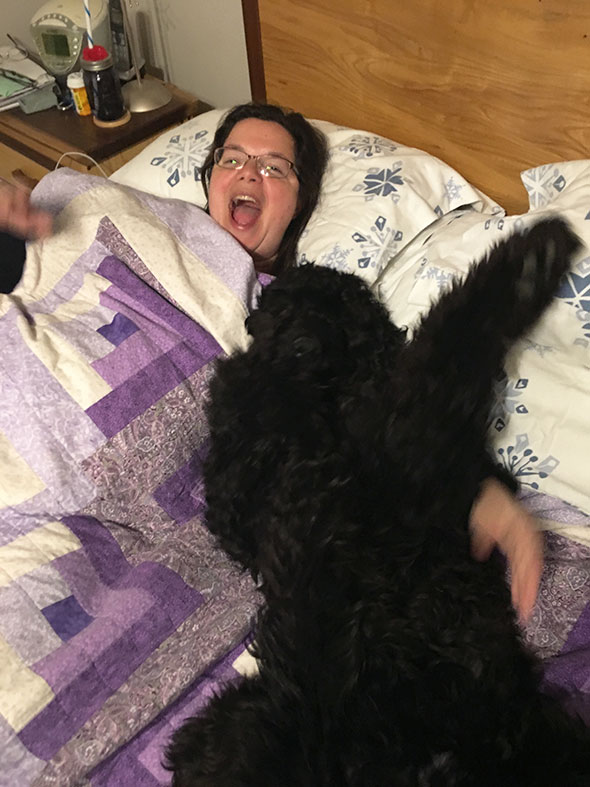 Daily, people posted their calls to representatives in the House and Senate to voice their concerns about cabinet nominees and executive overreach. Our friends included useful feedback about how long it took them to get through via phone, which numbers and email addresses worked best, and the reception they received from the other end of the line. It was emboldening to have so many positive models, to see so many working in common.
This clear, confident activism has been drawn in sharp contrast to the mass media who seem rather uncertain about their role in this strange new world. On Tuesday, Jeremy and I took our son and daughter to hear Dan Rather speak at the Nutter Center. He had been invited to Wright State University to discuss democracy, politics, and the news as part of the university's Presidential Lecture Series. He spoke of his history in the news starting with his reporting of the John F Kennedy assassination and continuing through the civil rights era. He had both good news and bad news for us. He reminded us that historically, when America values are assaulted, the American press have been steady as a rock. "We give them cold steel," he said. However, Rather then reminded us that "A president has tremendous behind-the-scenes power to punish and intimidate the press… Resistance is both difficult and essential."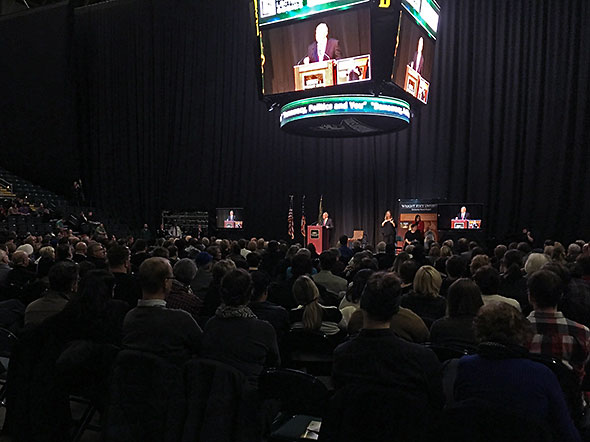 Rather then gave a full throttle call for activism not just among the media but among the citizenry. The media will respond to us and work to meet our needs for information but we can't just be passive observers. He noted that in contrast to our earlier history, non violent protest are now a common occurrence, an accepted best practice. "The techniques that Dr Martin Luther King popularized have proven quite powerful. But he'd be the first to tell you that these demonstrations are just first steps to getting leverage." We have to educate ourselves on the full spectrum of activism and social organization.
"Our first responsibility is to find out what is going on and to tell others what we've found."