Longtime printer to close, YS News publication day to change
On Monday, Feb. 20, the AIM Media Midwest production plant in Miamisburg — where your local newspaper has been printed for nearly 20 years — alerted the News that it will cease operations this Friday, Feb. 24.
AIM Media Midwest formed in 2017 as an affiliate of AIM Media Texas and AIM Media Indiana; that year, it acquired 16 Ohio newspapers formerly owned by Civitas Media, including the Xenia Daily Gazette, Fairborn Daily Herald and Beavercreek News-Current. Although AIM Media Midwest printed the News, we have always been and are independent and locally owned.
AIM Media Midwest's newspapers will now be printed at other regional presses. At the same time, according to nearly identical editorials in several of AIM Media Midwest's Ohio publications, the company will reduce the production of hard copies for its daily publications, including the nearby Wilmington News Journal, to twice per week beginning Tuesday, Feb. 28.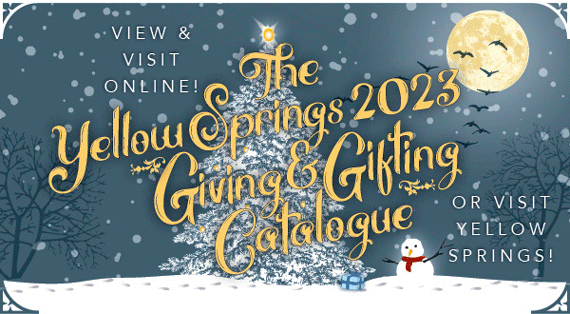 What does this mean for the News?
The Yellow Springs News is one of the last newspapers in the area that, until now, has retained a 13.5-inch page width, with most others shrinking over the years to 10 or 11 inches. As we shift to working with a new printer before next week's issue, it's possible that we'll also have to shift to a smaller page width, as the production plants in the region may not offer the option of printing in wide format.
If that shift occurs, it will mean reworking the entire design of the News — from how stories and columns are laid out to photo sizes to how ads are designed.
It will also mean changing our publication day, as our new printer in Wapakoneta is further away and operates on a different schedule than the Miamisburg plant.
Though our printing costs may change, we don't intend to raise prices for single issues, subscriptions or advertising.
With those things in mind, the News will be moving its publication day to Fridays beginning with next week's issue. That means that local subscribers will now receive their paper in the mail on Fridays, and the paper will also be available on newsstands Fridays. We'll have more info to share in next week's issue.
We hope you'll bear with us as we make this unexpected transition on short notice — and if you have any questions, please give us a call at 937-767-7373 or drop by our office at 253 ½ Xenia Avenue.
Thank you for supporting the Yellow Springs News.
---
Click here to read a 2020 article about the production and printing process that took place at AIM Media Midwest.