Michele (Van Eaton) Bauer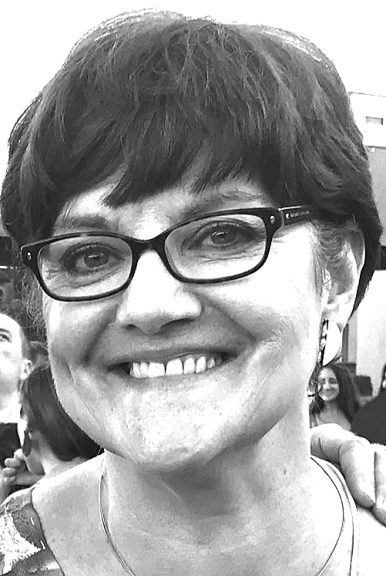 Michele Joan (Van Eaton) Bauer, 70, of Satellite Beach, Florida, and Dayton, Ohio, passed away on April 4, 2023, 10 years to the day that her next oldest sister passed and following an 18-year-long battle with leukemia. Michele was born on Jan. 8 to John and Mary Jane Van Eaton in Fort Benning, Georgia.
As the youngest of four daughters of a career military officer and proud Army brat, Michele lived in nine different locations and attended three different high schools, two of which were in Germany, before graduating from Monmouth Regional High School in New Jersey. But it was her time at Kaiserslautern High School, home of her beloved K-Town Raiders, which she loved and connected with the most.
As a newly single mother of two, Michele relocated to her family farm in Xenia, Ohio, and, with the support of her parents, joined Outdoor Sports Headquarters and put herself through school, obtaining a degree in computer programming from Sinclair Community College in Dayton, Ohio.
Fate struck on Valentine's Day Eve, Friday the 13th, 1981, when Michele met her future husband, Ron, at Sweetwater Nightclub in Dayton. In her characteristically assertive fashion, she identified the tallest man in the room, walked up to him and asked him to dance; he said "yes."
As many who knew her can attest, she was also fiercely independent, insisting that she support her two boys on her own, for a minimum of three years before she would remarry. Shortly after Ron and Michele said "I do," they built their home and life together in Centerville, Ohio, continuing what would be nearly 40 years of life together.
In 2010, Ron and Michele acquired a second home in Satellite Beach, Florida. As Michele began spending more time in Florida after retiring, her childhood skills as an Army brat allowed her to forge many new friendships with her Space Coast Women Over 55 group and her yoga group. Almost everyone she met soon considered her to be their best friend.
Michele was an avid reader with an insatiable curiosity and keen intelligence who did not suffer fools gladly, yet she was also kindhearted and generous with her time and attention for a friend or family member in need. As a woman of principle and integrity, time and again she would step in to help care for the financial needs and physical well-being for two of her sisters, her aunt and her mother, while battling cancer herself. She also shared her experience and insights from battling her own cancer with fellow patients in her support groups, selflessly helping them care for their own needs.
Michele is survived by her husband, Ron Bauer, of Dayton and Satellite Beach; former husband, Lowell Thomas Wynn Jr.; two sons, Lowell Thomas Wynn III (James Allen Kulackoski), of Milwaukee, Wisconsin, and Eric Jeffrey Wynn Bauer (Ashley Griffin), of San Clemente, California; nieces, Mysara Wujnovich (Michael), Zo Van Eaton Meister (David), Michelle Charfen Horvath (Christian), Melissa Byrd (Matthew), Vanessa Charfen McGrath (Nate McGrath) and Forest Taylor; nephew, Alex Charfen (Cadey); and grandchild, Conrad Apollo Griffin Bauer.
She was predeceased by her parents, John and Mary Jane (Velzy) Van Eaton, of Xenia Ohio; and sisters, Marilyn Van Eaton, of Yellow Springs Ohio, Jeannie Charfen, of Ladera Ranch California, and Melanie Taylor, of Yellow Springs Ohio; her in-laws, Karl and Dorothy (Humbert) Bauer, of Massillon, Ohio (Melbourne, Florida; North Canton, Ohio; and Rittman, Ohio).
Services will be held at Florida Memorial Gardens, 5950 US-1 in Rockledge, Florida, on June 17, at 1 p.m. In lieu of flowers, the family requests donations be made to the Leukemia and Lymphoma Society, an organization Michele felt strongly about.