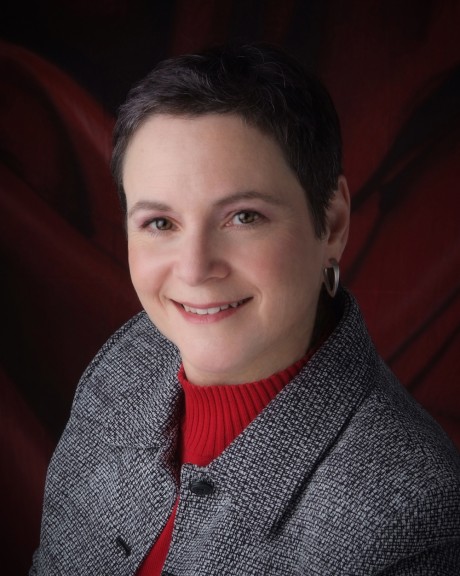 Weisman named vice chancellor at Antioch University
Antioch University has named Iris Weisman, Ed.D., vice chancellor for academic affairs. Dr. Weisman will begin her new role on July 1 when the current vice chancellor, Dr. Laurien Alexandre, embarks on a new position within the university.
Dr. Weisman joined Antioch in 1998 as associate professor of higher education working in the Individualized Master of Arts program at the university's Midwest campus. Since then, she's served as chair of that program, founding chair of an online master of arts in management with a focus on community college management, associate dean of the Graduate Liberal and Professional Studies Division, dean and professor of the School of Professional and Liberal Studies and associate vice chancellor for academic affairs and student services. Dr. Weisman is a member of the leadership team for the development of Antioch University Connected and serves as the executive stakeholder for the Registrar's, Library Directors, Student Services University Resource Groups. Prior to coming to Antioch University, Dr. Weisman held faculty and administrative roles at North Carolina State University and Pima Community College.
After seven years of service as the Antioch University vice chancellor for academic affairs, Laurien Alexandre, Ph.D., will become the full-time executive director of the Ph.D. in Leadership and Change program. She will also serve as a special assistant to the chancellor.
Dr. Alexandre first came to Antioch University in 1991 as the dean of academic affairs for the university's two southern California campuses. In that capacity, she participated in a number of university-wide innovation initiatives, one of which seeded the initial concept for this Ph.D. program. In 1999, she took a re-assignment with the university to head the design and implementation of the Ph.D. in Leadership and Change Program.
"For both Dr. Alexandre and Dr. Weisman, exciting times are ahead," said Felice Nudelman, chancellor of Antioch University. "We are honored that they are both continuing in leadership roles at Antioch University, and I congratulate them for their ongoing valuable and important service at our university."