In the lead up to Christmas, my children's anticipation reached fever pitch. They experienced the kind of excitement that makes you jump up and down, that makes your skin blush red, that makes your eyes twinkle, maybe even go wild.
I might say I never experienced anything quite like this level of delight before, but I know better. Memories of my own childhood are too clear. Nothing is so delicious as Christmas Eve…a day so full of promise that it bursts open at the seams.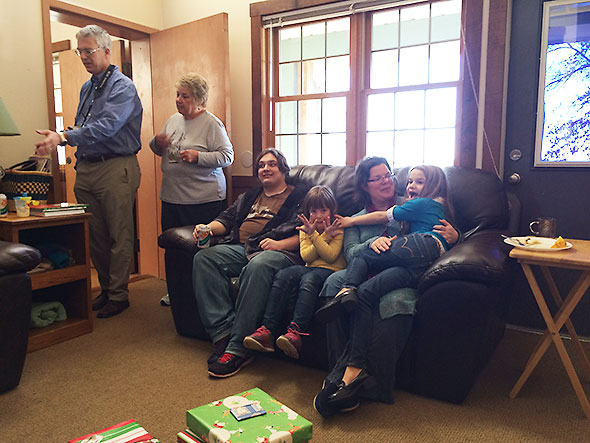 When that promise overgrows its natural bounds, Christmas Day tests both our ambitions and our sense of dignity. Our kids dreamed big this year. Their expectation outpaced even Santa's laser-fast sleigh. They changed the item that they really, REALLY wanted Santa to bring…oh…at least three times between the commencement of school break and bedtime on Christmas Eve. Their fickleness was not completely unreasonable. Santa Claus is an accomplished fellow endowed with extraordinary talents and technology, but he is not a genie in a bottle.
I warned the children that, if their wish list deviated from the one they reported to the man in red at the Santa Breakfast, they should write him a letter. From my childhood, I know that Santa puts much store in the common courtesies and penning him a letter always makes an impression. My children unfortunately were unimpressed by my advise. They let it go to last…past the point on Christmas Eve Eve where he would have his sleigh packed and ready to go.
Perhaps I should have given them a peek at the letter that my little sister Kate dug up lately. It read:
Dear Santa,
Please Bring me:
3 Piece Suit
Jack Knife with more than three blades
canteen
Lester
Kermit the Frog
Art Painter
walky talky
and some close please.
Well written, concise, practical, sincere. Only one misspelled word. Certain to impress. Oh, and I remember the three piece suits Sears featured in their Christmas catalog. Sharp stuff. My daughter was interested in clothes too but not for herself. In a recent visit with family, we participated in a gift exchange. My daughter picked out two outfits for her cousin's doll and in gifting them discussed her choices in fine detail with the beneficiary. In pleasing her cousin, she found herself pining for a dress up doll. Perhaps she dropped a hint to her father. Otherwise, she kept her deep desire close to the vest. I only know that she was suddenly reticent about answering the question, "What do you want Santa Claus to bring you?"
My son also tested Santa's powers of deduction. He was consistent in his wish for YET MORE LEGOS until Christmas Eve when he came home from an impromptu playdate. He was in raptures over a walkie talkie set that two friends brought to the playground. His buddies employed the two-way radios to great effect in a game of hide and seek. Attempting to temper his expectations, I impressed on my son that Santa was already delivering toys to Australia and Asia. My lad was certain however that Santa would come through for him. Logic dictates that Mr Claus would leave the north pole well stocked, loaded for bear, with what is now clearly the BEST. TOY. EVER.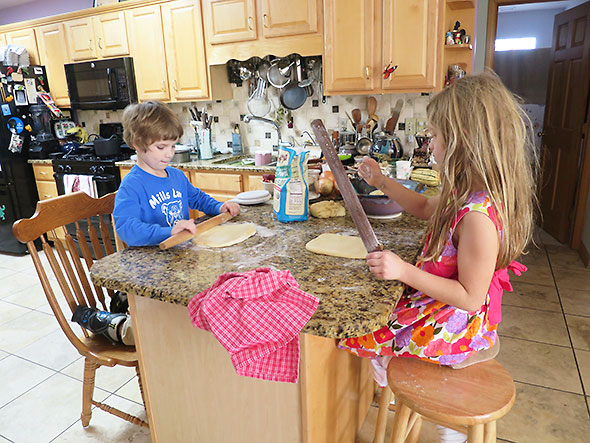 Mind you, as this drama was enfolding, I shook my head as much at my folly as the children's. No need for any of us to fret. Santa brings what Santa brings. He has long established his eccentricity in his bold interpretation of the children's wishes. "Don't ask for the moon", I've warned. "You'll be left wondering where to put it."
Besides, the best part of Christmas is being Santa Claus.
This year I didn't reinforce that simple notion as strongly as I usually do. I sense that neglect cost us something. If and when my children get that notion—be a giver—they'll save themselves considerable heartache.
At age twelve, I discovered the healing power of spinning dreams by hand rather than unwinding them. My parents separated a few months earlier during Easter vacation. Even a week before, I had thought of my mom and dad as the perfect couple, our family as the American ideal. In a boast, I said the words aloud "perfect Norman Rockwell home" failing to appreciate that real life was not so pat. My rose-colored glasses came off suddenly and the naive visage of a perfect home life utterly collapsed. On the day of the great rending, a friend of my mother took us in and under her wing. During our stay, Liz taught me how to make cinnamon rolls.
Gifted with her recipe, I made a batch solo for Thanksgiving. Seeing the homemade rolls well received inspired me. I decided to make them again, this time as Christmas presents for the extended family. I repeated the recipe three times in a marathon baking session that spanned eight hours. I produced 12 to 15 sets of rolls and handed them out at Christmas breakfast with my maternal grandparents and later at Christmas dinner with my father's people. The results pleased my folks so universally that I made them again the following year…and then again the year after that.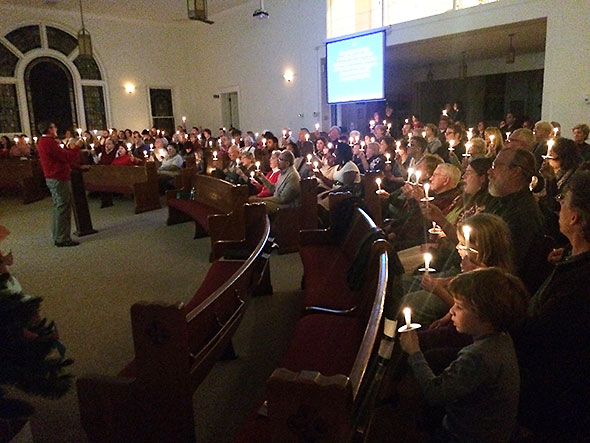 This instant tradition—now in its 36th year—helped me through a troubling time. I divested myself of false expectations, shook off an unseemly sense of entitlement, and took up the mantel of giving. With those buttery rounds of goodness generously spiced with cinnamon, I sought only to unify my broken family in one simple joy. In their success, I could rejoice and feel whole again.
My children now participate in making cinnamon rolls. Leaning into the counter balancing their palms atop rolling pins, they flatten the dough into rectangular sheets, then turn the buttered and sugared surface into a pinwheel. Last year, in his exuberance, my son convinced himself that every round of sticky, swirling cinnamon delight popping out of the oven was for him and him alone. This year, I believe he's caught on to the basic intent of the exercise and its many benefactors. He may not understand my humble aspirations fully—complicated as they are by ancient family history—but perhaps in time these aspirations will take on rich texture.
Christmas challenges our definitions of aspiration and goodness. With proper attention, their finer meaning comes into sharp relief. The children were pure excitement Christmas morning, but tearing into packages didn't yield their deepest desires. What they turned up by midmorning was a noticeable discontentment. No two-way radios. No dress up dolls. Between their grandparents, parents, and Saint Nick, they had received an uncommon amount of books, a couple stuffed animals, YET MORE LEGOS, and a dinosaur they dubbed Dominix. Interesting enough stuff, but they didn't find satisfaction there. That place of contentment was found only when we got out the rolling pins again but that, my friends, is a story for another day.