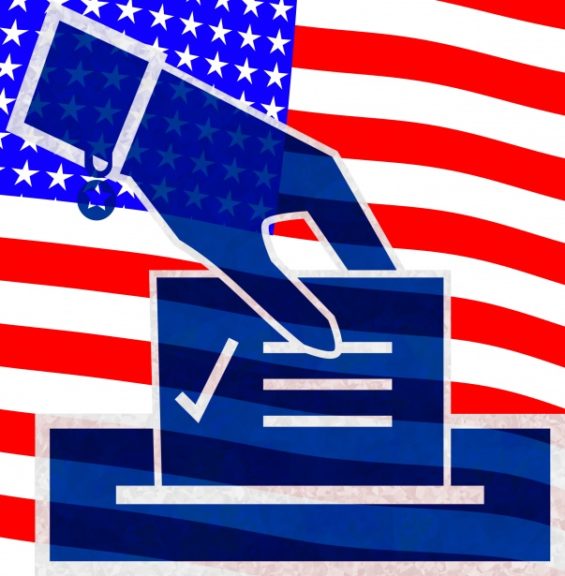 Primary Election 2020 — Unofficial results in; jail tax fails
Unofficial elections results are in for Ohio's unprecedented mail-in primary.
All ballots received by the Greene County Board of Elections by 7:30 p.m. on Tuesday, April 28, have been counted, according to Director Llyn McCoy, reached for comment Wednesday morning. That's 33,317 ballots, or 29% of registered Greene County voters.
That level of voter turnout countywide is about typical for a presidential primary, she said.
With ballots still coming in by mail and able to be counted by the board of elections through May 8, McCoy estimated that Tuesday night's unofficial results reflect at least 80% of the ballots cast in the primary.
That's enough to make the results fairly certain, according to McCoy.
"They could change, but they probably won't," she said.
The Greene County Board of Elections will officially certify results on May 19, wrapping up an extraordinary primary election. After polls were ordered closed on the eve of election day, March 17, in response to the coronavirus crisis, Ohio moved to an extended primary election by absentee ballot. April 28 was set as the new election day, and all voters who had not already voted early were required to vote absentee.
Issues
County voters decisively rejected Issue 12, a proposal to raise the county sales tax to build a new and larger jail, with 61% voting against the measure and 39% approving it. The result is in part a victory for a group of Yellow Springs residents who have campaigned against the proposal in recent months.
In Yellow Springs, voters approved two changes to the Village charter and rejected one. Voters overwhelmingly passed the extension of the mayor's term from two to four years, with 84% for and 16% against. By a narrower margin, local voters agreed that noncitizen residents should have the right to vote in Yellow Springs elections. That measure passed 56% to 44%. But a measure to enfranchise 16- and 17-year-olds failed, with 58% voting against and 42% for.
Turnout in Yellow Springs was about 41%, based on the total number of registered voters (some of whom no longer reside in Yellow Springs). That figure reflects ballots counted as of Tuesday evening, with more ballots to be counted across the county in the coming days. Local turnout for this election was substantially lower than the last primary election in 2016, in which 60% of registered village voters cast ballots.
Miami Township voters widely passed Issue 6, a renewal levy for Miami Township Fire-Rescue in the amount of 3.8 mills over five years. The levy, approved by 83% of voters, provides operating funds for the local fire department.
County races
David Hayes bested Alice DeWine in the Republican primary for Greene County prosecutor. Hayes received 59% of the vote to DeWine's 41%. As there is no Democratic candidate for county prosecutor, Hayes will run uncontested in the November general election.
In the contested seat for county commissioner, Rick Perales won a three-way race in the Republican primary, garnering 58% of the vote. Perales will face off against Democrat Colin Morrow, who ran uncontested in the Democratic primary.
Yellow Springs resident AJ Williams narrowly held onto the Clerk of Courts in the Republican primary, with 53% of the vote. Incumbent Williams will run uncontested in the November general election.
Another villager, Democrat Steve Bujenovic, ran uncontested for county coroner.
State and national races
Desiree Tims is the Democratic candidate for U.S. representative from the 10th district. Tims won 67% of the vote over Eric Moyer in the Democratic primary. Tims will run against Republican incumbent Mike Turner in November. Turner won a three-way race in the Republican primary with 86% of the vote.
Kim McCarthy, who ran unopposed in the Democratic primary for state representative from the 73rd district, will face Republican Brian Lampton, who won the Republican primary with 69% of the vote.
And for state senate, Democrat Charles Ballard will face incumbent Republican Bob Hackett in November. Both ran unopposed in their respective primaries.
Yellow Springs resident Christy Lewis Comerford lost her bid for a position on the GOP state central committee.
In the Democratic presidential primary, Joseph Biden won 70% of Greene County Democrats' vote, with the next highest vote-getter, Bernie Sanders, trailing at 16%. Nationally, Biden is the presumptive Democratic nominee, and Sanders has dropped out of the race.
Precinct-level results and updates will be posted to the website and will appear in the May 7 print edition.