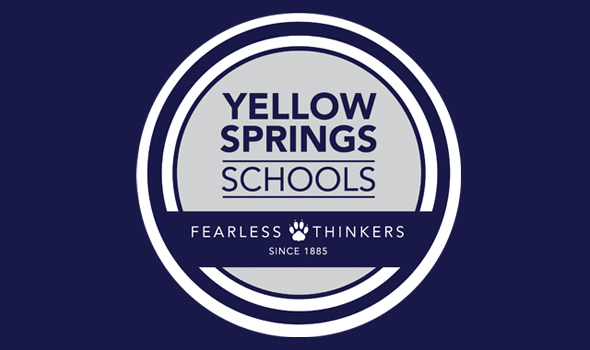 District looks to hire student advocate
The YS Board of Education held a special meeting Tuesday, May 31, in order to approve some time-sensitive actions, including the job description for a new student advocate to be hired for the district. The position as described was unanimously approved by the four board members who voted; Board President TJ Turner was not present at the meeting.
According to the approved description, a student advocate for the district will be "responsible for providing support and guidance to students (and their parents and guardians) to address issues of discrimination, bias, equity and opportunity — in the classroom and in the overall educational environment — that impact student learning and mental well-being."
The new district position comes after a May incident at YS High School in which a white teacher, Karleen Materne, reportedly used a racial slur in front of students. The incident resulted in a student walk-out and Materne's resignation; the board approved that resignation during the course of the special meeting.
An April workshop coordinated by YS Speaking Up for Justice that hosted district officials and staff, students and community members identified the need for accountability for student complaints of bias and discrimination in the schools. That need was repeated by students at the May walk-out, which culminated in a rally in Gaunt Park.
"Students were asking — students of color in particular — to have an advocate," board member Judith Hempfling said. "I think it's good to know that; it's kind of the background of how [the district] came to this position."
After Hempfling asked whether such a position — often found in colleges — is common in high schools, the district's director of student services, Donna First, said the position is "somewhat progressive." She identified the hiring of a student advocate as being in line with the district's "ongoing equity plan."
"I think it's a comprehensive thing that this district is doing that is proactive," First said.
Board member Luisa Bieri Rios added that work toward diversity, equity and inclusion in the district will be "up to everyone."
"I wouldn't want the district to feel like all of the responsibility goes to one individual to make the systemic changes that are clearly needed," she said.
Communications plan
Recently hired Communications Director Corina Denny presented a draft of a communications plan for the district at the special meeting. The outline for the plan includes the following initiatives:
• Create guidelines for graphic and brand assets for a uniform recognition and awareness of brand.
• Improve and maintain content, timeliness and consistency for all communication platforms.
• Establish an employee communication process to improve employee engagement and increase information integrity.
• Prepare a crisis communication plan to support safety issues and crisis situations.
• Build relationships with media outlets and supply them with accurate, positive information.
• Create opportunities to strengthen engagement and support from stakeholders, who are identified in the draft plan as parents, students, the Board of Education, school personnel, Village government, Miami Township, the YS Community Foundation, the YS Alumni Association, business partners and media outlets.
Denny reported that, in service of improving district communication, a new schools website had a soft launch last month, and is expected to be completed "very soon." A mobile application that will integrate with the new site is currently in development and slated to be ready in time for the 2022–23 school year.
Referring to the fourth point on the communications plan, Denny said the schools already have a crisis communication plan on file with the state, adding that she and Superintendent Terri Holden have discussed hosting that information on the district website for parents.
The district will continue using the One Call Now platform to disseminate information to parents via email, text and voice, Denny said. However, the district is looking into the option of switching to another platform, ParentSquare, which performs similar functions.
Board Vice President Dorothée Bouquet remarked on talking to fellow district parents who have reported issues with consistently receiving information via the current One Call Now platform.
"There's a problem of reliability with One Call, and I would be very interested in looking into an alternative product such as ParentSquare," Bouquet said.
The communications plan includes several ideas for increasing "stakeholder engagement," including implementing surveys, promoting school events, establishing a "state of the schools" address and implementing staff, student and community awards.
Denny discussed streamlining interdepartmental communications by creating a procedure for school events and calendars in order to reduce the risk of error when disseminating information.
"It's really important for it to go through one person or one department," Denny said.
In addition to events and calendars, the plan outlines aims to shore up procedures with regard to "facility requests to host events," "shared access for branding materials" and "requests for positive news stories."
Denny also discussed a new protocol for all media requests — "This district gets a lot of media requests," she said — which will now be routed through Denny.
"I'm really hoping to create some good, strengthening relationships [with media outlets], because then we can make sure that the information out there is correct," Denny said.
New strategic plan
Student Services Director Donna First spoke during the special meeting on the process of creating a strategic plan for the school district, which the board will work to clarify and complete. The last strategic plan, the 10-year Class of 2020 Initiative, was finalized in 2011.
First laid out the five goals of a potential strategic plan that were established by Superintendent Terri Holden: improving teaching and learning; becoming an equitable organization; creating a strong culture; working collaboratively with the community; and improving the district's facilities.
"That does not mean these have to be your ending goals; this is something to start you as you go through the process of strategic planning," First said, adding that the best strategic plans are fairly broad in scope.
"And the life of a strategic plan is about 10 years?" Bouquet asked.
Bieri Rios responded that a new strategic plan might cull its focus down to a shorter period of three to five years, an approach that could make goals feel more manageable.
First said that many districts hire a strategic planning facilitator in order to help boards work through creating a plan; when asked by Bouquet for the "rough, average" cost of hiring such a facilitator, First said the most expensive options would be around $50,000.
"[It could be] as much or as little as you want," added District Treasurer Jay McGrath.
First suggested that the board begin by focusing on creating a timeline for the plan, which would aid in helping members decide whether or not a facilitator is needed.
The board broadly discussed involving the community in strategic planning — a precedent that was set with the district's previous 10-year strategic planning process, which involved public workshops and forums and took more than a year to complete.
Bouquet said the board should take care that it doesn't "unilaterally" decide on short-term goals
for the new strategic plan and that it engages in "conversation with the community."
"Some community members reached out to me last year with big vision ideas of how they could be partners with the schools, and I was thinking maybe this is where that conversation is happening," she said.
In other school board business from May 12:
• At the May 12 regular meeting of the school board, three longtime staff members who retired this year — intervention specialist Donna Haller, teacher and guidance counselor Dave Smith and custodian Steve Wilson — were honored with plaques for their service.
Holden said that though Smith, who was not present at the meeting, is retiring, he will return to YS High School next year to teach some French classes and provide training for new guidance counselors.
"His loss will be felt, but maybe not quite [immediately] — he's a gem," Holden said.
McKinney Middle and YS High School Principal Jack Hatert said that, at 27 years in the district, Smith is the longest-tenured outgoing teacher.
"He is a trusted adult for not just our kids, but our families," Hatert said.
Wilson, who has worked in the village district for 32 years, was also not present, but Mills Lawn Principal Megan Winston spoke warmly of the outgoing custodian.
"He's so thoughtful and so giving," Winston said, recounting a story about how Wilson provided her with a faux tree after overhearing her desire for greenery in her office, which doesn't let in enough sunlight to grow plants.
"So when I found out he was retiring, I asked him, 'Is that the office tree, or is that Megan's tree, so I can take it with me wherever I go and always have [Wilson] here with me?' He said it was Megan's tree," she said. "Mills Lawn will definitely miss him."
Haller was present at the meeting to accept her plaque from Hatert, who said that her "kindness and care for others is deeply felt, and will be deeply missed."
"She is a true Renaissance woman," Holden said. "She's created an amazing mentor program … she gets really attached to kids on her caseload, and she's all about them."
Fighting back tears, Holden added: "When I first came to the district, she was one of the first people who reached out, because it was so very hard — I've never said this to [her], but that has meant so much to me."
Briefly summing up her time in the district, Haller said: "I have absolutely loved it."
• The board welcomed a slate of new staff members at the regular meeting, including Eric Brabston, technology coordinator; Rachel Madison and Amy Tritschler, intervention specialists; and Taylor Hemrick, fifth-grade teacher.
• The board approved new open-source, PBL-based English and language arts curricula from EL Education and CommonLit 360 for seventh- through 10-grade students at the regular meeting. The board praised the new curricula for the diversity of literature included in their resource lists.