November 24–30, 2022 Classifieds
For sale: cars, trucks, etc. | (back to top)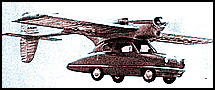 SELL YOUR WHEELS! YS News classified ads will find a new home for your old(er) car. Place your classified ad — with a photo! — today!
ATTIC FULL? LOOKING FOR KNICK-KNACKS? Yard sales are just the thing!
GOT A NEPHEW IN NORWAY? Tired of reading the police report over the phone? Gift an e-edition subscription: they'll receive a digital copy of the News in their inbox Thursday morning. Go to ysnews.com and click on Subscribe.
OPEN FOR BUSINESS? Let everyone know what you're doing and how you want to do it. Place a classified ad.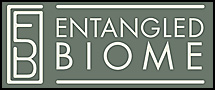 ENERGY AND IMMUNITY IN ONE. Organic Full-Spectrum Hemp Oil (CBD) co-extracted with an organic blend of Chaga (anti-viral), Cordycep (increases oxygen intake and lung function), Turkey Tail (strengthens immune system) and Reishi (boosts immune function) medicinal mushrooms. Contact Robert Hasek, 937-558-8474, robert@entangledbiome.com or order at http://www.entangledbiome.com.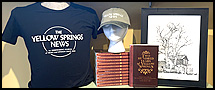 NEWS SWAG — NOW ONLINE! Lovely Gail Kort cards, posters and illustrations; News books, posters and notecards. Visit our newly created online retail page, ysnews.com/shop. You can also stop by our office the old-school way to pick up nifty news gifts, Monday–Friday, 10 a.m.–3 p.m. Please call for extended hours, 937-767-7373.
DOGS, CATS, TORTOISES: find a good home for animals here.
NO MONEY NEEDED! List your services or items for exchange.
HAVE A NEW NEIGHBOR? Sign them up for a three-month subscription to the News for free and we'll deliver a welcome package to them. Call the Yellow Springs News office at 937-767-7373, Monday–Friday, 10 a.m.–3 p.m., or email circulation@ysnews.com anytime to help keep your new neighbor informed!
FROM ARTICHOKES to xylophones, this is the place to ask for stuff.
SINGLE, RETIRED, PROFESSIONAL, nonsmoker with no pets, with partial household, seeking to share rental, preferably first floor. Call 937-813-9896.
LOOKING FOR A PLACE to live? House or apartment to share? Announce it here and find a room or a roommate.
TOWNHOUSE APARTMENTS for rent, Hawthorne Place: one-bedroom, $695; two-bedroom, $795; three-bedroom, $895 plus utilities. Laundry facilities on site. 937-324-3606.
ENJOY A WEEKEND, weekday getaway, wedding venue at the Log Cabin YS. Rent by room or house. Call 757-362-1917 or email: davis7120@verizon.net.
HOUSE FOR RENT: 615 W. South College St. November availability. Appliances furnished, three-bedroom, two-bath, attached garage. $1,450 a month. Call MAP 937-767-7406. Application required.
SMALL HOUSE, two miles from Yellow Springs. Seeking quiet tenant. Single occupancy, smoke-free building. Completely refurbished in 2021. Glen Helen is your backyard! Requires uphill walk to get to. Sorry, no pets. Nice neighbors! $825 plus electric. One-year lease. Call Eliza, 937-215-8986.
833 XENIA AVE. Apt. 3. Third level, one-bedroom apartment. Refrigerator, stove included, washer/dryer hook-up, outdoor porch. $725 a month and $725 deposit. Trash paid. 937-408-1551. Text only.
COMMERCIAL SPACE for lease: warehouse, storage, production, laboratory, studio space, contractor shop, agribusiness, restaurant.www.YSMillworks.com, 614-403-3004.
NEW HOUSE FOR RENT: 529 Fairfield Pike. All new appliances. Two-bedroom, two-bath, large screened in porch, low utilities with 8 inch insulated walls, LED fixtures, snow removal and lawn care included in monthly rental $1,350. Call 937-776-3374.
FOUND SOMETHING? Put it out there. Found ads are free, always have been.
NOTHING LOST or found this week. Found ads are free.
ARIZONA SUPERIOR COURT, COUNTY OF COCHISE. JOHN E. MACY, 696 W. RAINBOW TRAIL, ST. DAVID, AZ 85630, 520-342-9881 johnemacy@gmail.com JOHN E. MACY, Petitioner, and JESSICA HOLTON, Respondent. Case No: DO202200224. SUMMONS (Family Law)WARNING. THIS IS AN OFFICIAL DOCUMENT FROM THE COURT THAT AFFECTS YOUR RIGHTS. READ THIS SUMMONS CAREFULLY. IF YOU DO NOT UNDERSTAND IT, CONTACT AN ATTORNEY FOR LEGAL ADVICE. THE STATE OF ARIZONA to the above named Respondent: 1. A lawsuit has been filed against you. A copy of the lawsuit and other related court paperwork is served on you with this Summons. 2. If you do not want a judgment taken against you without your input, you must file a Response in writing with the Court, and you must pay the required filing fee. To file your Response, take or send the papers to: Office of the Clerk of the Superior Court, 100 Quality Hill Rd #104, Bisbee, AZ 85603. Mail a copy of the Response to your spouse, the Petitioner, at the address listed at the top of this Summons. 3. If this Summons and the other court papers were served on you within the State of Arizona, your Response must be filed within TWENTY (20) CALENDAR DAYS from the date of the service, not counting the day of service. If the papers were served and you are outside the State of Arizona, your Response must be filed within THIRTY (30) CALENDAR DAYS, not counting the day of service. 4. Requests for reasonable accommodations for persons with disabilities must be made to the court by parties at least 3 working days in advance of a scheduled court proceeding. 5. Either spouse, or both spouses, may file in the conciliation court a petition invoking the jurisdiction of the court for the purpose of preserving the marriage by effecting conciliation between the parties. GIVEN under my hand and the Seal of the Superior Court of the State of Arizona in and for the County of COCHISE this 9th Day of May, 2022. For copies of the pleadings, contact John E. Macy at the address above.
LOOKING FOR HELP? Let us help! Find the perfect fit for your needs via the classifieds.
HOME, INC. seeks an AmeriCorps VISTA for 2023–2024 to advance affordable housing and client-first programs. The full-time opportunity includes financial stipends and healthcare/PTO benefits. Application deadline Dec. 9. Info and application: yshome.org/americorps-vista-2022.
TIME SHARE? Offer your spare time or find someone who wants to share theirs.
SCHEDULE YOUR SEASONAL HVAC/Heating check-up today! A-C Service Co., your locally owned heating and plumbing company. Call today, 937-767-7406. http://www.acserviceyso.com.
NEIL DOG TRAINING ("evolving" certified professional trainer/retired special education teacher) will help you train your dog. If you are committed, I can help! Neil Silvert, 937-767-1991 or nsilvert1949@gmail.com. Free evaluation. Reasonable rates — sliding scale.
ED'S HANDYMAN Service. Live locally, references, affordable. Siding, repairs, windows, hauling, doors, gutters and gutter guards, clean-outs, soffits. 937-397-3928.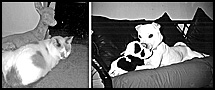 NOT ON MY WATCH! What is your peace of mind worth? I will pet- or house-sit for you at a reasonable price. Honest, ethical, reliable, with local references. Call Jodie, 937-367-9418.
KNOW FINANCES? Help someone who needs it! Advertise your services with a classified ad.
WATCH KIDS? Let parents know about your invaluable service.
KNOW SOMETHING? TEACH SOMETHING! Pass along your knowledge or valuable skills: Place your classified ad today!
WHAT'S GOING ON? Have something planned? Announce it with a classified ad today!
CLASSIFIED RATES in the Yellow Springs News — $7 for the first 20 words and 10 cents a word thereafter, for both print and online. Photos are $10 per week, horizontal photos work best. Email us directly at classifieds@ysnews,com, submit online at ysnews.com/classifieds or stop by the office, 253½ Xenia Ave., by Mondays at 5 p.m. Please note: any yard sales or garage sales need to be prepaid.
DELAYS IN NEWSPAPER DELIVERY? Please call the News at 937-767-7373 if you are experiencing delays. While we cannot guarantee or affect delivery time via local and area post offices, we can confirm that your subscription is in good standing. Newspapers are always available for pick-up at the News office, and subscribers may consider switching to the electronic edition, delivered via email.
DEAR FLORENCE RANDOLPH: Thank you for your dedication to our village and your kind heart. You are appreciated! –Kate Hamiltion
GIVE A SHOUT OUT! Let the village know about a good deed. Card of Thanks is free — 40 words or less.