It is a moment I want back. Just after breakfast, my husband and I are standing back to back in the kitchen. He's fixing our morning coffee while I clear the prep counter next to the stove. This is where I find it…a neglected paring knife lying unsecure…its sharp tip stabbing out over the open space above the sink. I point out the infraction to my husband and note the clear safety violation. "Don't do that again."
Jeremy spins on me with a jar of elderberry jam. I had left the capped condiment sitting on the table with our as-yet-uncollected breakfast plates. Jeremy presents the jam jar to me in a fit of one upmanship. Ha, he counters, proof of my own carelessness! I accused him of bickering. He accused me of nagging. The argument ends only as we shout each other out the door, steam pouring from our ears, tires spinning as we drive away and off to work.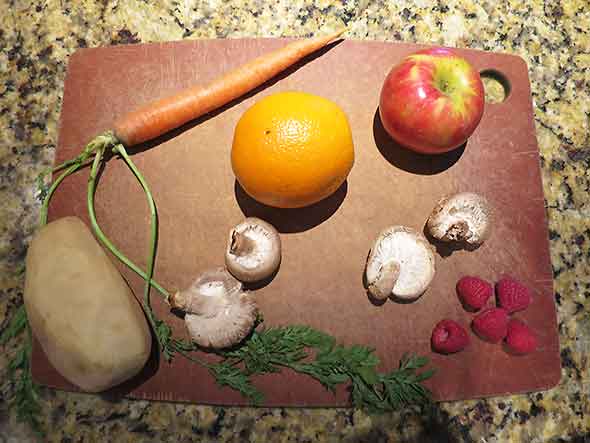 It is a moment I want back. Ironically, just the day before, we had given an amicable lesson in knife safety to the cub scout. We supplied each young man with a knife glove, a cutting board, a sheathed instrument, and an attentive mentor. Guided by a parent, the tiger cubs practiced holding food with their gloved hand, balancing the object with fingers curled under like a spider. With the opposite hand, they worked on their knife grip and the rocking motion of the slice. We started with soft foods. First, we peeled and quartered russet potatoes. Then, we switched blades and sliced assorted breads and cheeses. Finally, we graduated to fruits and vegetables…chopping cucumbers, apples, oranges, strawberries, and carrots.
Comparing experiences with the other parents, we discussed best practices in knife handling common to working kitchens.
1. When a knife is not in use, put it down at rest.
2. Place a resting knife on the counter above its cutting board, never on the cutting board itself.
3. To pass a knife, place it on the counter so that the receiving person can pick it up in their own time.
4. Wash, dry, store knives immediately after use.
We worked in close quarters at two long tables—not too close!—parents and cub scouts on one side, Jeremy and I on the other. After twenty minutes of steady practice, the young men walked away with dinner plates full of their accomplishments. We walked away relieved that the lesson came off winningly and without incident.
Teaching these skills to the very young has its risks but imagine cooking without a knife, heavy metal, or fire. Cooking is an awesome responsibility—intimidating at best—but a gift-giving skill. Best to start lessons early and under steady guidance. Then our children master the work in lots of little lesson. When I think of common models that a young man might happen across showing him how to hold a knife, I can think only of pirates. We need to replace the foolhardiness of the swashbuckler brandishing a knife with point forward, elbow bent. Me thinks, better to model a safe posture that keeps the knife tip aimed at the floor, the flat of the blade parallel at our side.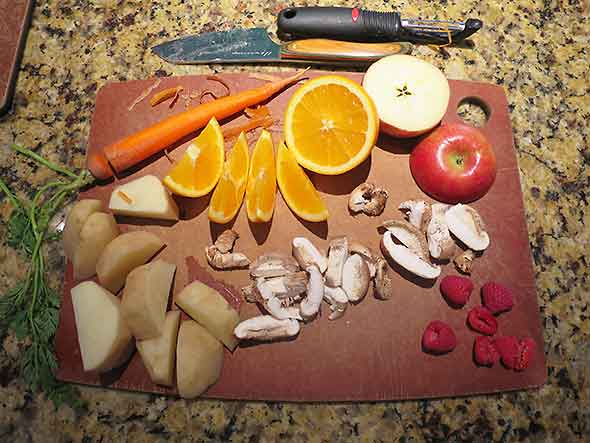 The kitchen is a handy place to practice common human interchanges. Passing on advise is like passing a knife. If I attempt a hand to hand pass before confirming that the other person is ready and receptive, it's easy for me to slip and hurt someone. There are other ways to guide and inform. The lesson I take from the week's skirmish with Jeremy is to find those methods and administer them mindfully. With practice, I can cook up moments in which I explicitly model good council without the elbow throwing confrontation. I figure this… When we allow others to pick up our advise in their own time and apply its promise within their own capacity, we make our point.